I love chai. And I love smoothies. This smoothie recipe combines two loves into a healthful and delicious snack or meal. You won't even taste the greens yet you'll be getting a full healthy serving of it as well as other goodness.
This is how I make this smoothie, packed full of nutrition and omegas and protein and greens, but you could omit the protein powder, flax and hemp seeds if you don't have them handy and you'll still have a divine smoothie!
The chai I use is also a yerba mate so a healthy caffeine boost instead of black tea varieties.
Green Chai Smoothie
1 small Banana
1 Tbsp looseleaf Chai Tea,* soaked overnight
2 Dates, soaked overnight
1 cup Water
2 Tbsp Walnuts, soaked 10 minutes
Handful of Spinach
Stevia to sweeten (or other sweetener of your choice)
3 Ice Cubes
1 Tbsp Flax Seeds
1 Tbsp Hemp Seeds
Protein Powder (optional, choose a mild tasting one like pea protein)
*I use this amazing Mate Factory Yerba Mate Chai tea that is super rich in flavour. I highly recommend getting your hands on it! Otherwise choose a chai tea that is very rich and do choose looseleaf rather than tea bags--I've tried both and they simply don't compare.
Soak the dates and looseleaf chai tea together in the cup of water in an airtight container and refrigerate overnight.
Throw the rest of your ingredients in a high-speed blender or good food processor. (don't blend yet)
Remove your dates from your soaked mixture and add them to the blender. Use the water in your smoothie by draining out the chai tea leaves with a tea ball or strainer small enough to capture it--if you get some leaves in there it's not the end of the world as long as you have a good blender that won't leave little bits of looseleaf tea in your drink. ;)
Blend until smooth. Add less or more liquid to get your desired consistency.
Makes 1 delicious serving. Enjoy!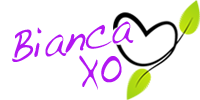 If you found this article to be helpful, please consider a small donation or visit
the shop
. Thank you for your love and support.