Big box retailers are taking over in even the smallest cities these days--our own Wal-Mart wiggled it's way into our small town many many years ago. The impact big chain stores has on a local city, big or small, is bigger than you'd think.
When thinking of our economy and environment, here's something to consider: Buying from a local business generates 3.5 times more money for the local economy compared to dollars spent at a chain-owned business.
Check out this infographic for more financial and environmental facts.
Click to Enlarge Image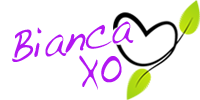 If you found this article to be helpful, please consider a small donation or visit
the shop
. Thank you for your love and support.