. . . . . . . . . .
Stop watching the News on T.V. filled with lies, propaganda, and made to make you feel helpless and afraid.
With all the negative news in the world, it's time to give you hope and inspiration. It's time to the weekly Good News!
. . . . . . . . . .
Victory for Bees! Pesticide banned in Europe!
Europe has voted to ban three of the world's most widely used chemicals for two years after EU scientists said there were links to the decline in bee populations, crucial to the pollination of crops. Mega-corporations like Bayer threw everything they had to stop this, but people-power, science and good governance came out on top. It was a close vote but thanks to Avaaz members (with a giant petition with 2.6 million signers!!), 17,000 Care2 members, bee keepers, and other groups this result was made possible.
In Washington 130,000 petition signatures, a swarm of activists, led by the OCA, Occupy Monsanto and GMO Free DC, also swarmed the Washington D.C. headquarters of the EPA on Earth Day to demand a ban on Bayer, Dow and Syngenta's bee-killing neonicotinoid insecticides. Hopefully the U.S. is next to follow!
New York Senate passes the New York Solar Bill
On April 23, the New York State Senate unanimously passed the New York Solar Bill. The bill extends the popular NY-Sun program for 10 years, provides enough solar energy to power 400,000 New York homes, creates thousands of local jobs, saves New Yorkers billions by reducing the need to fire up our dirtiest and most expensive fossil power plants, and will spur millions of dollars of investment in the state's growing clean energy economy.
Protection for Sea Turtles in Mexico
In February, a new Mexican law (known as Official Norm-162) took effect, offering new protections for sea turtle nesting grounds in Mexico. Previously, only the most important sea turtle nesting sites have been designated as sanctuaries and natural reserves, which allowed them some level of protection but left the majority of nesting habitat vulnerable. But now, the new regulation extends habitat protections to all turtle nesting sites.
More protection is still needed however as this law protects turtles on land but not in the ocean. Take Action and sign the petition here. http://www.thepetitionsite.com/takeaction/410/105/666/
20 Elephant Poachers Arrested
Elephants face a lot of threats due to poachers for the ivory and meat, and they are endangered and need of more protection. It is, however, cheering to hear that in southeastern Cameroon, 20 elephant poachers have been arrested. Local authorities found them armed with 45 weapons including chainsaws, machetes and Kalashnikov rifles; a store of ivory tusks were seized as well as meat from elephants, gorillas and chimpanzees.
The fight for their protection goes on.
New York School Goes All-Vegetarian
The Active Learning Elementary School just made the move to all-vegetarian meals five days a week. The school of nearly 400 students, from pre-kindergarten to third grade, was founded five years ago on the principle that a healthy lifestyle leads to strong academic achievement. Their focus on healthy meals for kids began 3 years ago and made the switch to all-vegetarian in January, and students are enthusiastic about it.
Charges dropped in first Ag-Gag Law Charge
Amy Meyer, a 25-year-old animal rights activist, was set to be the first person prosecuted under an ag-gag law for filming animal cruelty. She stood on the sidewalk and used her smart phone to record what was happening across the street in broad daylight. Police arrived and charged her with a violation that carries a possible penalty of six months in jail. Even though she remained on public property, never once crossing the barbed wire fence that exists to demarcate private and public property.
The charges however have been dropped--the good news! But these new ag-gag laws should be a sign for people to pay attention and realize that if they had to create these laws then what are they trying to hide?
. . . . . . . . . .
Thanks for reading this week's "Good News!" Join us every week and feel inspired!
Be sure to sign up for Care2's newsletter for some real news around the globe, to make a change, and to open up your mind to the Real World!
Have a story you want to share? Email me at alter_eco@hotmail.com to submit your story (no matter how big or small).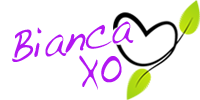 If you found this article to be helpful, please consider a small donation or visit
the shop
. Thank you for your love and support.