. . . . . . . . . .
Stop watching the News on T.V. filled with lies, propaganda, and made to make you feel helpless and afraid.
With all the negative news in the world, it's time to give you hope and inspiration. It's time to the weekly Good News!
. . . . . . . . . .
Tree Surgeon Goes Out of his Way to Save 20,000 Bees
Last week, tree surgeon John Joinson was called out to dismantle and remove a large tree that was in danger of collapsing onto a roadway in Childer Thornton, England. But as John was preparing for his work, he noticed that bees were coming and going through a crack in the tree's trunk. So, lest he find himself the target of a bee-stinging campaign in defense of their hive homeland, the arborist wisely thought twice before revving up the chainsaw.
John tells his local paper, The Pioneer, that it would have been "easy to kill them with a can of wasp spray", but instead he decided to save them. John called a local beekeeper who came in and found the queen to isolate her. She was put in a small ventilated box and then placed in a bigger cardboard box, so that when the bees returned, instead of going into the tree, they went into the box as she gives off a pheromone, and they could smell her. Over about four hours the majority of bees were in the box and not the nest. The bee keeper then took them to his hives in Llandegla. They saved about 20,000.
Victory! Texas Bans Gas Chamber Euthanasia
On May 10, Governor Rick Perry signed a bill that immediately bans gas chamber euthanasia for homeless pets throughout the state of Texas.
The bills to ban gas chambers and require homeless pets be euthanized by sodium pentobarbital injection (EBI) were introduced by Representative Eddie Lucio III and Senator Kirk Watson earlier this year and had gained support from the public and a number of animal advocacy organizations, including the Texas Humane Legislation Network (THLN), the American Society for the Prevention of Cruelty to Animals (ASPCA) and The Humane Society of the United States (HSUS).
Success! India Takes Progressive Stand Against Captive Dolphins
The Indian Minister of Environment and Forests, has announced that captive dolphin facilities will not be allowed in India, leaving dolphin advocates hopeful that an official ban will be put in place.
More than 23,000 people signed the petition asking the Animal Welfare Board of India (AWBI) to help stop the continued exploitation of dolphins. In January, the AWBI acted by issuing an advisory to all state governments against granting permission for dolphinariums, citing health risks and high mortality rates among captive dolphins. The decision not to allow anyone to bring dolphins in for public or private display, performing, education or research made doing so a violation of the Prevention of Cruelty to Animals Act.
A Win for Suffering Greyhounds in Florida
As of May 21st, Florida will implement its new Animal Welfare Rules for greyhound racing. They will improve life for thousands of dogs.
The new rules require trainers to notify the state whenever a dog dies at a racetrack or kennel, Greyhound haulers will have to be licensed. Trainers must also maintain a roster identifying every dog in their kennels and listing the dog's name, tattoo number, owner, trainer, dates of arrival and departure, and the name and license number of the hauler transporting the dog. At the racetrack, the new rules prohibit trainers from locking more than one dog in a cage.
Although this is a step in the right direction, Florida's Greyhound Races are still cruel and unnecessary. Nothing short of abolishing greyhound racing would truly protect these dogs. Keep the fight going!
H&M signs the Bangladesh Worker Safety Agreement
After the events in Bangladesh when a garment factory burned killing many people, Avaaz.org (and other organizations) have been campaigning for stronger fire and safety agreements. After the campaign made a media storm in H&M's home country of Sweden, H&M signed the Bangladesh worker safety agreement!
There are still more companies that need to sign and of course the best thing you can do is to choose not to support unethical clothing companies.
It's Now Illegal to Deny Gay Marriages in Brazil
A 2011 Supreme Court ruling recognized the right for same-sex couples to have equal access to all marriage-like benefits. However, not all jurisdictions had chosen to allow same-sex marriage recognition, with a decision often hinging on the moral opinions of individual notary publics.
Now, a top judicial panel in Brazil has ruled that same-sex marriages must be allowed nationwide. An analysis and resolution issued Tuesday by Brazil's 15-member National Council of Justice, the council that oversees the country's judiciary, says that it is illegal for notary publics to refuse to perform same-sex marriages.
Sweden turns Trash to Energy
Sweden has always been ahead of its neighbors when it comes to reducing its environmental impact. To make power, the country does something unique: it turns trash into power on a national scale using high-power incinerators. At first glance, it solves two problems: getting rid of trash before it piles up and generating electricity without burning dirty fossil fuels.
But now Sweden is hitting a wall. According to the country's Environmental Protection Agency, it needs more trash to feed Sweden's energy habit, and it's begun importing trash—just over 881,000 tons—from nearby Norway to do it.
Hopefully this amazing technology can be applied in North America and other trash-heavy places.
. . . . . . . . . .
Thanks for reading this week's "Good News!" Join us every week and feel inspired!
Be sure to sign up for Care2's newsletter for some real news around the globe, to make a change, and to open up your mind to the Real World!
See that your actions count and get out there and do good! Be the Change!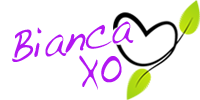 If you found this article to be helpful, please consider a small donation or visit
the shop
. Thank you for your love and support.