. . . . . . . . . .
Stop watching the News on T.V. filled with lies, propaganda, and made to make you feel helpless and afraid.
With all the negative news in the world, it's time to give you hope and inspiration. It's time to the weekly Good News!
. . . . . . . . . .
Local Ohio Man rescues kidnapped girls
Charles Ramsey came to the call when he heard a woman crying for help in a home nearby. He did what, sadly, most don't, and sprang to action. The woman who came out turned out to be Amanda Berry, who had been kidnapped as a teen a decade ago. Two other women, Gina DeJesus and Michele Knight, were also being held prisoner in that home, along with a young girl.
Canada's Top Grocery Chains Ditch Gestation Crates
The Retail Council of Canada announced that all eight of the country's leading grocery chains, including Loblaws, Metro, Sobeys, and Walmart Canada, are requiring their pork suppliers to phase out cruel gestation crates. These restrictive crates, which prevent pregnant pigs from turning around or lying down comfortably for nearly their entire lives, have been widely condemned as one of the cruelest factory farming practices in the world.
The announcement comes after Mercy For Animals Canada released hidden-camera video from an undercover investigation at Puratone, a major Canadian pork supplier, and pressured Loblaws, Metro, Sobeys, and Walmart Canada to do away with gestation crates in their pork supply chains. The shocking expose received national media attention and prompted tens of thousands of Canadians to demand Canadian grocery retailers cut ties with particularly cruel pork producers.
Two Bunnies Saved from Research Lab
Two bunnies in a laboratory in the San Francisco Bay Area were lucky when the company that manufactured the product to be tested, asked for the test and that paid for the test, had a request: don't kill the rabbits when you're done. Get them adopted instead. The House Rabbit Society (HRS) paired up with the Beagle Freedom Project, picking up the pair of bunnies up from the lab and brought them back to their office. Then the buns, now named Lillian and Heather, headed to the Beagle Freedom Project (BFP), where they will be spayed and, in a few weeks, will be ready for adoption!
This is a rare occurrence, as most experiments end with the animal subjects' execution. So be sure to not support the ineffective animal-experimentation.
Lolita the Orca One Step Closer to Freedom
Animal advocates have been fighting for Lolita's freedom for decades, even since she was taken from her home and family in 1970, and have finally had some success with an announcement from the National Oceanic and Atmospheric Administration's National Marine Fisheries Service (NMFS) that it has accepted a petition filed by the Animal Legal Defense Fund, People for the Ethical Treatment of Animals Foundation, the Orca Network and individuals to extend Endangered Species Act protection to Lolita.
The Southern Resident orcas, which include three distinct pods (J, K and L) that live in Puget Sound, the Strait of Georgia and the Strait of Juan de Fuca, were listed as endangered in 2005. As of now, there are only 84 of these orcas in the wild.
It's a step in the right direction, but it's only one of many hurdles in the battle for Lolita's freedom.
Tennessee Governor Bill Haslam vetoing 'ag gag' bill
Tennessee Gov. Bill Haslam vetoed a controversial "ag gag" bill that would require intentional documentation of animal abuse be handed over to law enforcement within 48 hours and which would criminalize undercover investigations at agribusiness operations and stables. Haslam, who has wrestled with the issue for days, cited last week's legal opinion from Tennessee Attorney General Bob Cooper, who said the bill's provisions are "constitutional suspect" as regards the First Amendment.
The Humane Society of the United States, played a central role in the battle against the Tennessee bill, as well as over 51,000 signatures on
Care2's Petition
, animal protection groups, First Amendment advocates and newspaper editorial boards across Tennessee who opposed the bill.
Minnesota Becomes the 12th State to Legalize Marriage Equality
A jubilant crowd of supporters erupted into applause as the Minnesota State Senate passed legislation Monday extending marriage rights to same-sex couples. The bill passed the Senate by a 37-30 vote; all but two Democratic-Farmer-Labor Party senators supported the measure, while all Republicans but one opposed it.
. . . . . . . . . .
Thanks for reading this week's "Good News!" Join us every week and feel inspired!
Be sure to sign up for Care2's newsletter for some real news around the globe, to make a change, and to open up your mind to the Real World!
Have a story you want to share? Email me at alter_eco@hotmail.com to submit your story (no matter how big or small).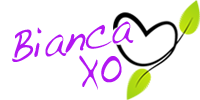 If you found this article to be helpful, please consider a small donation or visit
the shop
. Thank you for your love and support.