. . . . . . . . . .
These weekly posts are to share the progress of our garden; sharing photos and our gardening experiments and will hopefully inspire you to grow your own garden too! :)
. . . . . . . . . .
Okay, so this week…
Our Zucchini starts were planted. We have 3 plants and, as I've mentioned in previous posts, are doing fantastic. One of them was looking a little droopy when we first planted them but it's been several days now (and a wind and rain storm later) and they are all looking super healthy and strong and getting bigger. We mulched with grass clippings around them as well since our front garden bed is quite dry in comparison to our other beds, and we'll keep doing so to add more nutrients into the soil.
We also planted 3 of our cucumber plants to start. Just like the zucchini they are doing really well and are nice and strong. We planted them against the pea trellis so they can climb that. We have two more cucumber plants that we are waiting to plant for a few days because we wanted to see how the first three would be doing, and since we were getting rain this week. But they all look great--again, even after the rain and wind.
The current bush is forming its flowers and just today we looked and they are forming the berries! :)
We transplanted our tomatoes… the spindly little starts we had inside. We really don't think they are going to make it, they've been pretty stagnant. But we planted them anyway, spaced them out, and mulched with grass clippings. Generally you're not supposed to mulch around tomatoes because the grass will put too much nitrogen in the soil, but since this soil is so dry we are for now.
[can't even see them!]
We also added the drift wood to the fence. Still needs a few more pieces but we're having fun and are in no rush.
Our amazing landlords ended up gifting us some of their extra tomato plants--we hadn't even asked, they just had extra ones and gave them to us (yay for manifesting!). So we now have some tomato plants waiting to be planted. The rain has put off some of our planting but we're okay with that. It's funny how things work out that way. Certain things we were going to plant but decided to wait and then we get this crazy rain storm that made us glad we waited.
It's fun sharing with your neighbours. Our landlord also told us to help ourselves to their lettuce and greens in the cold frame that has just been growing like crazy. And we have the same policy with them--which I expect we'll have an abundance of certain things, especially kale. Plus it's just fun to trade. Cory met our other neighbour as well who has a garden and she is eager to gift us some extra squash plants. I have yet to meet her but she sounds really nice. :)
Saturday was Nelson's Garden Fest so we had fun checking that out. We picked up a few pepper plants since ours have failed miserably and are waiting to plant those until probably next weekend. I also picked up some succulents and a cute tea pot with plants in it for my work room since I want to green it up a bit. It's just another one of those awesome things, seeing the community out and about sharing and selling their garden goods and smiling. I love that it's summer and we have garden festivals and markets to look forward to. And more local produce coming in again! Yayy!
On Sunday we built two bean trellis out of bamboo and twine. We haven't planted the beans yet (again, the rain). We didn't have too much time that morning before I was heading into town for Mother's Day to see family, but it was nice to get the trellis made and see that front bed coming together to look more like a garden bed.
The rest of the garden is doing well also. The greens are all looking bigger and stronger, slowly but surely. The green house is still thriving. We thinned out the kale a bit, but still have a bit more to do since we should end up with one kale plant per spot.
[happy peas and strawberries]
We also harvested half our mustard greens this week (our first harvest!) and I sautéed them for supper. It was delicious!
Alrighty, that's all for now! Hope your garden is thriving and lively! :)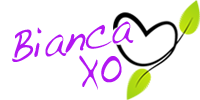 If you found this article to be helpful, please consider a small donation or visit
the shop
. Thank you for your love and support.