If you're on my Facebook page or check out my Etsy shop you already know this, but this never stops me from wanting to share my new products on the blog too. ;)
I'm still running around with etsy orders and getting ready for markets but there are always new projects I'm throwing into the mix. I've been wanting to make a "Love" shirt for a long time now and was playing around with a few ideas before landing on this simpler design. I finally decided to do it because my husband also encouraged me to make a shirt for markets this year that tourists and locals would want to show their love and pride of this beautiful place. For those wondering (or questioning), I live in the Kootenays, which encompasses Nelson and some other rad places in these beautiful mountains. So I was able to create a shirt for locals that also encompassed my "Love" shirt, allowing me to easily print it without the "Kootenay" part so everyone could enjoy it. I personally am super stoked about it. It made sense that I made this shirt considering my company is called ReLove and because of everything it stands for. Super happy. :)
I'm also excited because I got in my new permaset inks, with pinks and greens and oranges which means other new colour combinations will be showing up in the shop. In the mean time when placing an order you can request any of these colours--or if there's a colour of ink you want but don't see I can probably mix some colours. Magic you know. ;)
My old screen needed redoing since it was starting to get little pinholes in it that would show up on the print, so I redesigned one of my favourite piggy designs. I think this one is cleaner than the other and extra adorable.
Two designs were retired due to lack of sales and they just so happened to be on this same screen, but you never know when they pop up in the future. Regardless, they made room for my new "Love" print and also this seal print that I've been wanting to also do for a while since I feel so passionately about stopping
Canada's Annual Seal Hunt
and want to spread more awareness.
Hope you love them! They are all available on the racerback tank tops, slouchy tees, dresses and when the hoodies and sweaters are available on those as well.
Links: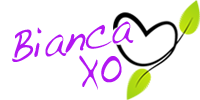 If you found this article to be helpful, please consider a small donation or visit
the shop
. Thank you for your love and support.