This is a "guest spot" so to speak. I wanted to share this article written over at Care2 which summarizes nicely and directly why the KeyStone XL Pipeline should not be approved. There are related links at the bottom as well as Petitions to sign that I highly encourage you to do so to let your voice be heard on this dire issue.
Thank you for your love for Earth! xo
by Susan Casey-Lefkowitz
Director, International Program, NRDC (Natural Resources Defense Council)
Legislation headed to the House this week gives President Obama 60 days to decide whether to approve construction of the
Keystone XL tar sands pipeline
, which would carry the dirtiest oil on the planet mined and drilled from under the forests of Canada to the Gulf of Mexico. That's ridiculous. The Obama administration is on the case and has said
it will take another year
to conduct a thorough review of the economic, national security and environmental facets of this project. It's irresponsible for Congress to insist that review be eliminated as a gift to Big Oil. It leaves the administration no choice but to bury this boondoggle for good — and we don't need 60 days to figure out why.
Take 60 seconds to read six reasons why it's time to say "No" to the risky and reckless Keystone XL tar sands pipeline now.
1. It would transport the dirtiest oil on the planet.
It takes two tons of tar sands — strip-mined or drilled from the forest floor — to produce a single barrel of bitumen, a low-grade, high-sulfur crude oil that must be extensively refined to be turned into fuel. Producing bitumen generates
three times the carbon pollution
of producing conventional North American crude oil. And the additional refining required to turn this crud into fuel only makes matters worse.
2. It would kill more jobs than it would create.
3. It would make us more oil-dependent, not more secure.
The pipeline would terminate at Texas refineries and ports along the Gulf of Mexico. From there, tar sands crude could be
exported anywhere in the world
. Indeed, that's part of the business plan for some of the companies that have promised to buy the oil.
Military experts advise
that the Keystone XL pipeline would perpetuate our deadly oil dependence and will not make us more secure.
4. It would require Americans to take on a risk to benefit oil companies that Canadians themselves are not willing to take.
Even Canada has put the brakes on their new proposed tar sands pipelines (the
Northern Gateway tar sands pipeline
to the West coast and the
Trailbreaker tar sands pipeline
to the East) due to the need to take more time to listen to public concerns about water and safety. Why should Americans carry a risk that Canadians themselves are not willing to take?
5. It would threaten America's breadbasket and U.S. waterways.
The pipeline would cut through the heart of the Great Plains, land of more than 250,000 ranches and farms, putting our croplands and food producers
at risk of oil spills
across the American heartland. Republican leaders want an approval of the pipeline despite the fact that Nebraska has not even settled on a route to avoid the precious Ogallala Aquifer, where millions of Americans get their drinking water. Further, Keystone XL would cross more than 1,500 waterways, from the Yellowstone River in Montana to Pine Island Bayou in Texas, threatening them with the kind of accident that dumped
42,000 gallons of oil in the Yellowstone River
last summer and put 20 times that much tar sands oil in Michigan's Kalamazoo River in 2010 — a spill that still
has yet to be cleaned up
.
6. It would lay waste to Canada's Boreal forest, home of our backyard birds.
The pipeline is a conduit to the past. Rather than deepening our addiction to fossil fuels, it's time we did what presidents reaching back to Richard Nixon have called on us to do and reduce our dangerous dependence on oil.
It's time to invest in wind, solar and other renewable fuels and the energy-efficient cars, workplaces and homes of tomorrow.
Related Stories: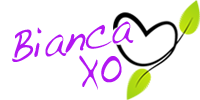 If you found this article to be helpful, please consider a small donation or visit
the shop
. Thank you for your love and support.