I think this is my new favourite smoothie. It is at least being added to my top favourites. I like to make my smoothies a little thicker and use them as "nogurt" so you can adapt this recipe to your liking.
Green Mango Almond Smoothie
1 cup frozen Mangos
7 pitted Dates
1/8 cup Raw Almonds
1 Tbsp Almond Butter
2-3 Lettuce Leafs
2 Tbsp Hemp Protein Powder
1/2 tsp Vanilla Extract
7 drops Stevia
3/4 cup Almond Milk
If you have the time then I recommend soaking the almonds and dates for about 10 minutes as it helps to soften them up and blend a little smoother and easier. Also slightly defrosting the Mangos is easier on the blender as well.
Throw all the ingredients together in a food processor or high-speed blender and blend until well blended and creamy. (Beware, it can get rocky in there! No, not literally rocks in there but it can be a bit intense on your food processor or blender if you're not ready for it, nothing unusual for frozen fruit or dates if you've ever processed them before.)
Add less or more almond milk to get your desired consistency.
This smoothie won't be completely smooth, it's got a wonderful texture with the nuts and dates and the taste is simply sublime! And no, you won't notice the taste of lettuce in there and it's a great way to add some greens to your day!
This makes awesome "Nogurt" as well, just make it a little thicker! My favourite is to have a bowl of fresh fruit and raw granola and top with this delicious recipe!
Makes 1 large Smoothie or 2-3 servings of Nogurt.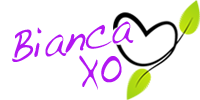 If you found this article to be helpful, please consider a small donation or visit
the shop
. Thank you for your love and support.