Woww Christmas sure is sneaking up! And so, I apologize ahead of time for all the holiday-related tips this week. ;)
☺
Be Extra Jolly!
Because it's just that time of year when everyone should be extra nice and joyful! Be good to others. Be good to yourself. Remember to smile and to laugh and to allow yourself to loosen up and get wrapped up in the joy of the holiday season.
☺
Green Your Holiday Season!
Take the time to think about your green footprint this holiday season. Check out this post:
"Santa's Carbon Footprint"
. And stay tuned for a special Holiday Green Tips Edition this week! ;)
☺
Be Forgiving
… Let things go and be extra kind--of course within respect to your own mental and physical well-being. But learn to be the bigger person, don't hold onto things, let them go, and continue being kind.
☺
Take a Breather
… it's no secret that the holiday season tends to be extra busy. So be sure to brew a pot of herbal tea, sit down with a book or magazine and just take a break from the world.
☺
Get into the Holiday Spirit!
Watch fun magical movies. Enjoy being a kid and embracing the magic of this time of year!
☺
Respect Your Self
…
I just feel like this needs some emphasis at this time of year as well. Be kind and loving towards yourself. You are not here for people to walk all over you, know when to remove yourself from a situation or when someone has crossed the line with you. You can still respect and be kind to other people and still respect and be kind to yourself. Remember that.
☺

Give out Free Hugs

!
Remember, because it's just that caring time of year. Spread love and joy onto others, it could remind them to smile and of the beauty that exists in the world. So go out and give out a few random hugs to strangers--and of course the people you love.
Hope you're already having a magical and wonderful holiday season how ever you choose to celebrate!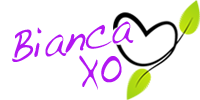 If you found this article to be helpful, please consider a small donation or visit
the shop
. Thank you for your love and support.