This recipe is thanks to my loving husband who has made these a couple times now and perfected the original buckwheat pancake recipe.
The texture is perfect, with the lovely buckwheat flavour but nice and fluffy and packed full of flavour.
Gluten-free, Vegan, and delicious! Woooo!
THE BesT Gluten-Free Pancakesi
1 cup Buckwheat Flour
1/4 cup Tapioca Flour
1 tsp Baking Powder
1/2 tsp Baking Soda
1 TBSP Oil
1 tsp Agave Nectar
1 cup Almond Milk
1 Banana
1/4 Cup Vegan Chocolate Chips
In a large bowl, first mix the dry ingredients together until well stirred. Then add wet ingredients and mix well. Add in the Banana and Chocolate Chips until just mixed.
Pour Batter into a heated frying pan and cook on medium heat for 3-4 minutes per side until nicely browned.
If you want these sweeter I recommend adding a little stevia or topping with Agave or syrup afterwards. Keeping the Agave to a minimum in the actual batter keeps them from sticking to the pan.
These are seriously the most amazing pancakes ever though. I love love love them! And, hey, they are good for you, filling, and delicious! What's not to love?!
Top them up with whatever you'd like! My favourite? One of my Nogurt Recipes and almond butter with a drizzle of Agave. :)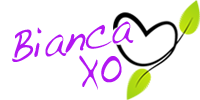 If you found this article to be helpful, please consider a small donation or visit
the shop
. Thank you for your love and support.