Another lovely smoothie I just made this morning and felt was worth sharing. ;) Gotta love how easy and delicious and packed-full of nutrition smoothies can be. This one has a healthy serving of protein to get you going in the morning too.
1 cup frozen Blueberries
1/4 cup frozen Strawberries
1/4 cup frozen Mangos
1/2 cup Spinach
5 pitted Dates
1 Tbsp Peanut Butter (or other nut butter)
2 Tbsp Hemp Protein Powder
1/3 cup Water
1/2-3/4 cup Almond Milk (or other non-dairy milk)
Soak the Dates if you have the time for at least 10 minutes or longer. And defrost the frozen fruit a bit too. It's just a little easier to blend and get super creamy and smoothie.
Throw all the ingredients together in a food processor or high-speed blender and blend until well blended and creamy.
Add less or more almond milk to get your desired consistency.
This smoothie won't be completely smooth, it's got a wonderful texture with the nuts and dates and the taste is simply sublime! And no, you won't notice the taste of spinach in there and it's a great way to add some greens to your day!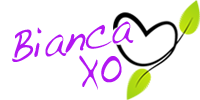 If you found this article to be helpful, please consider a small donation or visit
the shop
. Thank you for your love and support.