Another lovely "Nogurt" recipe--that is yogurt without the yucky dairy! ;) Made this up a couple days ago and loved it so felt it was worth sharing.
Coconut Strawberry Nogurt
1 cup frozen Strawberries
6 pitted Dates
1/4 cup Cashews
1/2 Banana
1 Tbsp Coconut Oil
1 tsp Vanilla
1/2 cup Almond Milk
I soaked the cashews and dates for about 5 minutes as it helps to soften them up and blend a little smoother and easier. I also defrosted the Strawberries a tad.
Throw all the ingredients together in a food processor or high-speed blender and blend until smooth and creamy. (Beware, it can get rocky in there! No, not literally rocks in there but it can be a bit intense on your food processor or blender if you're not ready for it, nothing unusual for frozen fruit or dates if you've ever processed them before.)
Add less or more almond milk to get your desired consistency.
This makes awesome "Nogurt," top with some granola and fresh fruit! Or make it as a smoothie. Makes 1-2 servings depending what you're using it for.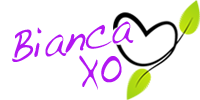 If you found this article to be helpful, please consider a small donation or visit
the shop
. Thank you for your love and support.