I got a lovely gift in the mail today that has me ecstatic! I mean, not only are surprises in the mail absolutely wonderful, but it was from a very talented lady and a person I adore. Stacy has been a customer of mine for some time, so I have gotten to know her through the lovely online world (and hopefully will get to meet her one day!) and she rocks! She also has an etsy shop (
Lil Jungle Monkey Crochet
) and makes beautiful crochet items. As soon as I saw the package from her I had a huge grin on my face and got a warm fuzzy feeling inside. :) I seriously have the best customers in the world, you guys are amazing and I am so incredibly grateful to have you in my life.
♥
When I opened up the package I was even more excited. There was a lovely heart-warming card and two crochet items. A beautiful purple and white dolly with cute little beads, and an awesome beanie (in Canada we call them toques but since most of you would have no idea what I'm talking about, beanie will do ;)). The beanie is amazing! It's black and purple (which just so happen to be my favourite colour combination!) with "Vegan" and a heart on it! It is so absolutely adorable! And I have to say, Stacy's craftsmanship is amazing! She is super talented and this beanie is super cozy and comfy. I love it!! Thank you so much Stacy! You are so lovely and wonderful! You're the best!
Now go check out her etsy shop and buy yourself something special!
Oh, right, and of course, this lovely vegan lady doesn't use wool in her work so you can have a peaceful conscious ;).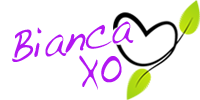 If you found this article to be helpful, please consider a small donation or visit
the shop
. Thank you for your love and support.