These little guys were back on my wish list in November. I bought them as a birthday present to myself, what can I saw? I just couldn't refuse. Look at how cute they are!!
They are from a cute little Etsy store named
"Twisty Fishies."
They are super well made, neat and perfect, and super adorable. The quality is superb and the detail beautiful. There are a number of adorable characters to choose from in the shop in cute vibrant colours as well. I got the Purple Mini Bat and the adorable Pink Piglet. :)
The only complaint I have is that there is a small amount of wool felt used that I somehow missed until just now. :( Their bodies are made out of acrylic yarn which made me miss the wool I think. I also usually skip right to reading the materials list on etsy too and there is no wool listed there. However I should have fully read the item description, I usually do, but I think as soon as I saw the words "acrylic yarn" I felt like there wouldn't be wool. Fail on my part. They are still super adorable though and I absolutely love them.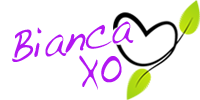 If you found this article to be helpful, please consider a small donation or visit
the shop
. Thank you for your love and support.