I think New Year's is a little cliche, however I also thoroughly enjoy it. Bit contradictory I know. But I don't mind. I think setting resolutions don't usually stick. What I do like to do instead is set personal "self" goals and intentions for the New Year as opposed to resolutions. I think resolutions are too attached to an exact outcome and I've written before about not having expectations (in a good way!), so these intensions leave some openness to what could actually come while still keeping positive goals in mind.
Before I get to that, I want to take a look at this past year. Why? Because, well, it's fun to reminisce, but also because I want to share some personal experiences as inspiration. My life was pretty "boring" I suppose you could say. I wasn't particularly happy, I was depressed for years, unmotivated, insecure, and had a ton of other personal issues. I've worked through them over the years, and while there have been a ton of breakthroughs I can't say that any year has been quite like this one. I began this New Year with Positive intentions after a disappointing New Year's Eve (and having my own expectations blow up in my face).
So I started 2011 armed with a Positive Attitude, and the rest seemed to fall into place and come more easily. I began to say Yes to life. I also learned about the Law of Attraction and the power of a Positive Mental Attitude (PMA). These three things made this year incredibly fantastic. I have experienced more new and wonderful things than I swear I have in my whole life. Or at least, that's what it feels like because this year has been absolute bliss and joy. Almost every day was exciting and happy. I still had "bad" days, but they were mostly quick to pass along the road. The difference was I learned how to deal with the bad and see the positive so I could come out with something constructive and to allow myself to grow when the "bad" did rear its face.
This is what I got up to in the year 2011…
Been the Happiest I have ever been in my life.
Dyed my hair Blue!
…and finally stopped dying my hair. ;)
Went to Edmonton for two weeks to visit friends and do photoshoots.
Got a few new Tattoos.
Traveled the Oregon Coast with my hubby.
Vended for the first time, doing several Markets in Nelson.
Went to my first Shambhala Festival (after manifesting my $300 ticket!).
Discovered and used the Law of Attraction to manifest sooooo many things.
Met the most amazing friend, who is genuine, like-minded, and wonderful.
Met so many new and amazing friends and people.
Floated down the river for the first time.
Had a bunch of campfires out at Cottonwood lake with friends.
Grew our first garden (mostly Cory teaching me ;)).
Went to New York; met Nicole and Jackie, went to Farm Sanctuary and Woodstock Animal Farm Sanctuary.
Camped in the middle of the forest with natural hot springs and wonderful company.
Got a new kitty, Buster.
Got out more! And now have a very active social life. :)
Helped friends and family out through hard times.
Been reaching and helping more and more people with their lives, through my work <3. You guys are amazing and wonderful! xo
Had the best Birthday ever!
Took part in my first protest.
Started driving again.
Had an awesome Halloween! … and punched a guy in the face.

Went Snowboarding for the first time!

Became more active in politics and the elections.
Became more active in changing the world.
Started my Jewelry line.
Learned how to Silk Screen (which I've wanted to do forever!)
Made ReLove Plan.et all that I want it to be, with growing success and love.
Generally, I discovered, and am continuing to discover, more and more about myself. And discovering more about myself as a woman; giving my body and mind the respect and love it deserves. I've also been learning about getting in touch with the moon cycles. I've grown more than I can say. And I experienced the best year of my life, all because I changed my attitude and committed to that PMA and personal growth.
So for 2012, these are my new intentions:
To have a kick-ass year! Filled with a ton more smiles, laughter, excitement, friendship, love, and silliness.
Experience more new things!
Heal relationships and bonds that need healing and seek out only the positive in my family.
Read more books!
Start my New Silk-Screen line and it become a super success! ;)
Make more of a living off ReLove Plan.et.
Continue being Vegan and committed to the Earth.
Go back to NY.
Visit somewhere outside of North America.
Keep growing, learning, and experiencing all that life has to offer.
Design mine and Cory's dream home.
Move into a new place where we can grow a garden actually in our own yard.
Build our dream home.
Receive money effortlessly.
Smile every single day and appreciate all that is around me.
Continue to affirm Perfect Health.
Sing in a band. And get my voice back up to what I want it to be.
Relearn to play guitar.
Get a dog. And a piggy.
Be open to whatever else is coming into my life.
Well, that's all I can think of off the top of my head. Those are my intentions for the New Year, along with a general love for life and continuing Happiness and Positivity in my life. I will see Life as Beautiful every single day! And I hope you do too! Here's to a New Year! What are your Intentions for the New Year?! :)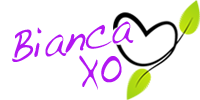 If you found this article to be helpful, please consider a small donation or visit
the shop
. Thank you for your love and support.