I wanted to share and pass on this awesome opportunity from Farm Sanctuary. There are three days left where your donations will be matched dollar for dollar to make a difference for suffering farm animals.
Just to recap, I got to visit Farm Sanctuary with my awesome friend Nicole during my trip to New York. It was fantastic!
Which is why I have to share my support for this wonderful place. Getting to play and visit with the animals there and seeing the lives Farm Sanctuary has saved and changed is just so inspiring.
"Your gift will save more animals like Lawrence — one of three newborn male dairy calves rescued from the brink of death. With your support in 2011, we were able to nurse Lawrence back to good health so he could begin his new life at Farm Sanctuary.
But as we end 2011, cows, pigs, chickens, sheep, and other special farm animals remain among the most abused animals on the planet.
Show you care by making a year-end gift today.
Your support will help Farm Sanctuary come to the urgent rescue of farm animals in dire need … care for rescued farm animals at our three shelters … complete construction on a state-of-the-art Small Animal Hospital … speak out against the grotesque abuses that go on day after day in America's factory farms … continue our education and outreach efforts across the nation … and more."
So if you want to give a little extra this holiday season please do so and have double the impact! You can help the lives of these cuties!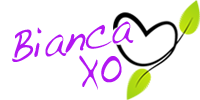 If you found this article to be helpful, please consider a small donation or visit
the shop
. Thank you for your love and support.