I recently made my first purchase off the awesome
Pure Citizen
website. If you haven't signed up on this website yet, you simply must! They have killer deals on amazing eco-friendly wear and other products, including a ton of Vegan goodies, ethically traded, etc. What's even more amazing is not only are the products they choose ethical and from the heart (and the sales huge!) but they also donate to various charities. The deals are up for 72 hours giving members exclusive access to these sales. The charities also rotate every few weeks, giving you a chance to snag up huge savings And support various worthy causes! Pretty cool! And they always have such lovely selections!
I was super happy with my first purchase off
Pure Citizen
, which came from an awesome company called
Degree 6 Clothing
(also known as D6 Clothing). The sale was huge so I couldn't turn it down, the items looked lovely and the company amazing. D6 Clothing uses Bamboo and Modal instead of environmental-destroying conventional cotton, reducing their water environmental footprint by as much as 95%, and they take care in their manufacturing practices. They also work with Generosity Water to donate a portion of every sale to fund clean water wells in distressed regions of the world. Cool huh?
I bought four items--though I wish I bought more! They are all super super ridiculously soft, comfy, and look fantastic! The flow and movement and cut of each item is just stupendous! I definitely will buy from this company again!
The Bamboo Asymmetrical Tee in White Plaid.
Her Bamboo Razorback in Olive Splash.
Her Bamboo V Sweater in Grey Plaid.
Her Bamboo V in Vanilla Splash.
Websites: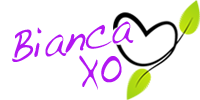 If you found this article to be helpful, please consider a small donation or visit
the shop
. Thank you for your love and support.