Tis the season to be jolly! Falalalala lalalala...
One week until Christmas!!! Who's excited? ;) Well it has come to my attention that, really, Christmas is just one day, a day like any other… or at least it should be. Every day should feel like Christmas. Every day should be filled with joy and kindness and giving. Every day should be magical!
Here are some ways to add a little extra magic to your week! xo
☺
Be a Kid!
Because it's fun to act your shoe size for a change and do fun "kid" things. My recommendations for the week? Get out some paper that needs to be recycled and make pretty snowflakes like when you were a kid and hang them all over your home! Make and decorate (vegan) cookies with icing and sprinkles and cut them out in cute holiday shapes! Then give those cookies out to your friends and neighbours! And, hey, while you're at it, be sure to have those cute Holiday cartoons playing the background. ;)
☺
Make New Mistakes
… because, really, there is no such thing as a "mistake," they are just experiences. Without mistakes we don't grow and learn. Doing something and getting it wrong is far more productive than doing nothing at all. Remember; every success has a trail of failures behind it, and every failure is leading towards success. Plus, you end up regretting the things you did NOT do far more than the things you did. So make new mistakes, or at the very least, don't inhibit doing something because you're afraid of making a mistake.
☺
Give Strangers Gifts!
I keep hearing about these wonderful stories of strangers handing out money to those who need it, paying off layaway accounts, and more inspiring stories. So give to those in need. Whether you can afford to handout hundred dollar bills, be a secret santa, or give old toys and items to those less fortunate. Give a little and warm some hearts.
☺
Have a Solstice Party!
December 22nd is the shortest day of the year, but it is also the Winter Solstice. Celebrate life and light with a Solstice Party, respecting each other and nature and the natural cycles of life and the world. Have a vegan potluck, a bonfire, get outside and enjoy the starry night. Play in the snow if you have some. And, taking my sister's words for the Solstice party she's hosting; "winter solstice is the shortest day of the year so we are celebrating by adding light into our lives (each other!)"
☺
Make Presents!
If you're still not sure what you're making people for gifts this year then time to get creative and get "hands-on!" This is easier on the pockets and far more thoughtful. Nothing is more special than a present that you personally made for someone. Even if you make something small, like a cute handmade card, there's care, thought, time, and love that goes into it, and there's nothing more special than that.
☺

Take care of Yourself

!
I know it's the time of year when we tend to drink more, eat foods we shouldn't, splurge, and generally neglect actually caring for ourselves a bit (or a lot). I'm not saying don't enjoy those things, but remember to do everything in moderation and to take special care to balance things out when you do. Don't act like those things won't effect your health. I like to recommend taking these extra steps to maintain health of your body and your mind; exercise daily (even if its taking a walk), take a multi-vitamin (extra attention to Vitamin D and B Vitamins), drink Lots of water, smile lots (I call this smile therapy, more on this later ;)), and balance out your eating habits by consuming extra veggies, greens, healthy proteins, and fresh juice when you can.
☺
Rely on YourSelf for Happiness!
Remember that no one is responsible for your own happiness but You. Happiness is not something to chase after or that you "achieve." It is not something that can be bought, found in expensive "things" you don't need. And you certainly should not or cannot rely on another person for your Happiness. Only You are responsible for making yourself Happy, because Happiness comes from within. And because Happiness is a Choice.
Have a beautiful wonderful magical week! And remember to smile and laugh every single day!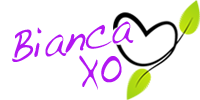 If you found this article to be helpful, please consider a small donation or visit
the shop
. Thank you for your love and support.