Just a quick on-the-go smoothie recipe that is so simple and delicious, plus a dose of protein in there too. :) Or if you have a soy allergy you could easily omit it. I also tend to add Matcha to my smoothies for that extra energy and antioxidant boost.
1 cup frozen Blueberries
1 Banana
3/4 cup Almond Milk
1/4 block of Tofu
Stevia to sweeten
Throw all the ingredients together in a food processor or high-speed blender and blend until well smooth and creamy.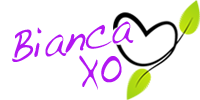 If you found this article to be helpful, please consider a small donation or visit
the shop
. Thank you for your love and support.