I want your lovely opinions on the next two SilkScreen themes that will soon be available for order. I only have room for two, but I have lots of sketches down for ideas that I am eager to get out eventually, but for now I can only do two more. ;)
These are the "Themes" not exact wording for the actual tees. In brackets are the cute animals/drawings that will accompany such themes.
If you guys have any other ideas, wants, wishes, that you would like to see then please leave a comment as well. :)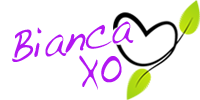 If you found this article to be helpful, please consider a small donation or visit
the shop
. Thank you for your love and support.