First Motivational Monday post of 2012!! Exciting stuff I know! So, let's start the New Year off right shall we? :)
☺
Stay Positive!
The first few days of the New Year tend to be greeted with either excitement and joy, or negativity and disappointment. Perhaps your New Year's Eve was not what you wanted it to be. Maybe you've given up on your resolutions already or are feeling upset that the New Year isn't already fabulous. Well, I say it a lot, but it's true; Life is what you make it! Resolve right this moment to be Happy and to always seek out the Positive. Maintaining that Positive Mental Attitude all year long will be what makes it amazing.
☺
Spread love and joy!
This week it is your mission to start the New Year off right! For yourself and for others! Call people you know to wish them a Happy New Year and to tell them you love them. Hug everyone you meet. Smile at strangers. Give people compliments. And practice random acts of kindness all week long!
☺
Make your List of Intentions for 2012!
These are not Resolutions! Resolutions hold onto an expectation of success so if you don't follow through then you're setting yourself up for disappointment. Set your list of Intentions instead, and make sure they're positive! Read up
"Say Hello to the New Year right!"
and
"Goodbye to 2011, you were lovely"
for more on Intentions vs Resolutions. :)
☺
Eat junk food all day!
Give yourself one last day to eat crappy food, get it out of your system (or in rather ;)) and get ready to be healthy again. Sometimes it's nice to give yourself an excuse to eat what you shouldn't and the holiday season is that time of year when we tend to seriously slip. For me, "bad" food is what most people actually eat from day to day :p, like sugar and gluten, but whatever your vices are, get ready to get back on track to eating healthy. After all, a healthy stomach is a healthy mind. Remember that everything in your body is connected and therefor to treat them all with respect and balance and care.
☺
Learn to put Yourself first!
Again, one of those things I say again and again, but I really want this to sink in with you! Putting yourself first is not selfish… well, it is, but that's a Good thing! You want to be selfish! You need to be happy, to love yourself, and to respect your own needs and wishes first.
☺
Come to terms with your Past!
Yes, I wrote the article
"Release the Past to live in the Present"
just yesterday (if you haven't read it, read it). But this week, it is your task to make sure you have properly dealt, learned from, and can let the past lie where it should so the rest of your year can be magical. Get to it now! ;)
☺
Pick up the 365 Day Bucketlist!
I mentioned this last week and it will be available to order or download at ReLove Plan.et by the end of today (or sooner) :). It will be a list of 365 things that you should complete this year, from minimal small things to larger step-out-of-your-comfort-zone type tasks. ;) It will be very exciting and my way of giving you an extra kick this year towards blissful fun and Happiness.
Hope you can look back fondly on 2011, take all the things you learned from it, and have an even more fabulous 2012! Your continued love and support and kind words mean the world to me! I truly mean that from the bottom of my heart, you are all amazing and I love you and am excited to share this next year with you!
Much Love and Positivity!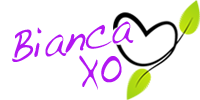 If you found this article to be helpful, please consider a small donation or visit
the shop
. Thank you for your love and support.