I've been making tofu scrambles for a long time now, playing with the recipe a lot, and today I feel like I perfected. I took a bite and knew I had to share this recipe! So, here it is. :)
Tofu Scramble
1/4 block Tofu (firm preferable, medium works too though) crumbled.
1/2 Red Pepper, chopped
Handful Spinach, chopped
1 Tbsp Tamari or Soy Sauce
1 tsp Garlic powder
1/2 tsp Turmeric
1 tsp Nutritional Yeast
1/2 tsp Cumin
1/4 tsp Black Pepper
1/4 ground Mustard
1/2 tsp dried Parsley
Olive Oil for frying.
Daiya Cheese
In a medium-sized frying pan on medium-high heat, fry up the Tofu in the soy sauce and spices for a couple minutes. Add the Red Pepper, any other veggies you desire, and nutritional yeast, and fry up in a bit of oil until the whole thing gets nice and brown and toasty. Once it's browning and getting a bit crispy, top with Daiya cheese and cover with a lid so that the cheese melts. When you serve it up, mix in the cheese.
The trick with this recipe is to let the tofu get nice and brown, it adds a lovely "smoky" flavour, especially with the array of spices!
This makes 1 serving, feel free to double it up or make as much as you want. ;)


Super easy and fast to make. And super delicious! Serve with toast, vegan soy sausage or bacon, potatoes, or whatever else you'd like! Enjoy! :)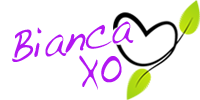 If you found this article to be helpful, please consider a small donation or visit
the shop
. Thank you for your love and support.