I've had Avocado Pudding before, but this one tops off all my favourites by far! I got this from a friend at a potluck and now I get to pass it on to you! :)
Avocado Pudding
1/2 cup pitted Dates (soaked at least 10 minutes)
1 1/2 cup Avocado (2-4)
1/2 cup Cocoa
2 Tbsp Vanilla
1 tsp Cinnamon
1/2 tsp Salt
1/2 cup Sweetener
Water or Non-Diary Milk
Place all the ingredients in a Food Processor or Blender and blend until smooth. There will probably be small chunks of dates left in the mixture, yummy treats! ;)
Add water or vegan milk to get desired consistency.
This recipe makes a large amount, perfect for potlucks! If you're just making it for yourself you may want to half it or so--because otherwise you'll eat the whole thing and feel guilty afterwards. It IS that good! ;)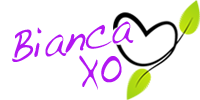 If you found this article to be helpful, please consider a small donation or visit
the shop
. Thank you for your love and support.