I found this recipe at
Finding Vegan
-- one of my favourite sources for vegan food recipes and inspiration (be warned, you may drool all over your keyboard and immediately convert to veganism). ;)
I have a huge love for raw desserts; ridiculously delicious desserts that are actually Good for you?! What's not to love? I seriously prefer raw desserts over any cooked ones I've ever had. Pure bliss I tell you!
Raw Hazelnut Chocolate "Cake"
2 cups hazelnuts
1 cup pitted dates
3/4 cup cocoa powder, divided
1/2 cup + 2 tablespoons Agave (or maple syrup), divided
1 medium avocado
Crushed hazelnuts for garnish
(recipe says it makes 5 2×3-inch frosted cakes. But we made 8 smaller ones as they are super rich and made the recipe go a little further)
We had the extra fun of getting locally grown hazelnuts which meant we had to crack them all--if you can buy them in the store I'm sure it makes making these much faster. ;) I think almonds would work well as a substitute if you don't want to spend the extra on hazelnuts, but I haven't personally tried it yet so don't take my word for it. ;)
First, pulse the hazelnuts in a food processor into a finely ground flour. Next, add in the dates, 1/2 cup cocoa powder, and 1/4 cup agave and process until it forms a thick dough that sticks together.
Lay the dough out between two sheets of parchment paper (I never tend to use parchment paper as I never have it on hand, but I imagine it makes it a little less messy) and roll to about 3/4-inch thickness.
With a sharp knife, cut the dough into either 10 or 16 equal sized rectangles (remember that however many you make will be half the amount of "cakes" you get in the end as each "cake" needs two slices of dough).
Make the frosting by blending together the remaining agave, cocoa, and the meat from the avocado until it's well blended and smooth. Taste-test to adjust the sweetness to your liking.
Spread about a tablespoon of frosting over half the cakes. Layer with another slice and spread an equal amount of frosting on top of that piece.
Garnish with crushed hazelnuts if desired.
Enjoy! These may look fairly small but remember, they are super rich! And healthy ;).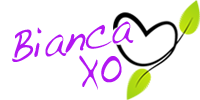 If you found this article to be helpful, please consider a small donation or visit
the shop
. Thank you for your love and support.