This is so simple and easy to make, plus you're not using unhealthy animal fat (yuckyyyy!). I don't know why you'd ever want to use gross meat-stuff ever again. ;)
This is also gluten-free, although you can make this with just about any flour. :)
Vegan Gravy
3 cups Vegetable Broth
3 Tbsp Olive Oil, divided
1/3 cup Rice Flour (or any other flour)
dashes of black pepper
3/4 tsp Salt
In a heated medium pot, add the oil along with the flour, stir together. It should become a gooey clump. Add a little more oil if necessary. Toast for approx. 15 minutes in the pan until it smells toasty and turns a medium brown colour. Stir practically the entire time so it cooks evenly. Use a whisk to avoid clumping as well.
Stream in the 2 cups of broth, whisking constantly so it doesn't clump--the trick is to add the broth slowly, if you do it too quickly it will clump. Whisk until it's thick and smooth.
Add pepper and salt to taste, parsley is a nice addition as well, feel free to play around with flavours.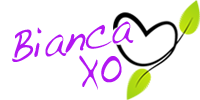 If you found this article to be helpful, please consider a small donation or visit
the shop
. Thank you for your love and support.