I am absolutely falling in love with the versatility of cashews! They are truly amazing and you can do so much with them, particularly in vegan recipes calling for a cheesy substitute. They work perfectly, especially if you have the right recipe. You've already seen the "Mac n Shews" recipe, so here is another one! :)
Cashew Alfredo Sauce:
1 cup Cashews (soaked for 10 minutes or longer)
2 cups Vegetable Broth
2 Tbsp Olive Oil (or other oil)
1/2 tsp Salt
dash of Black Pepper
Place ingredients in a food processor and blend until smooth. Takes approx. 5 minutes.
Heat and Voila!
If you want to thin it out more you can add a little water, add it slowly so you don't add too much. This makes the recipe go a little further as well.
My favourite recipe to do is to make this with chopped up Broccoli, Kale, and Zucchini. Heat up the veggies in the sauce for about ten minutes until the veggies are lightly cooked. Top over pasta or eat by itself. Amazing! :)
Makes approx. 2-4 servings depending on what you're making it with.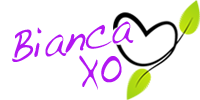 If you found this article to be helpful, please consider a small donation or visit
the shop
. Thank you for your love and support.