I've written about my Mascara recommendations before, and how truly difficult it is to find wonderful working ones that are still safe (not filled with cancerous or harmful chemicals) and that are also vegan. Well, you can add Herban Luxe to the top of my Mascara list now!
Herban Luxe
This Mascara is above and beyond my deepest expectations.
Herban Luxe
is a lovely Etsy shop that I stumbled onto quite accidentally. Also a member of Team EcoEtsy, an item of mine was featured in an Etsy treasury that also included this beautiful Mascara. I was intrigued. I read the feedback and customers seemed to love it. I had to try it. Herban Luxe was kind enough to send me two of their fantastic Mascaras for review. And, the simplified verdict? I am blown away!
GO BUY THIS MASCARA!
A bit about Herban Luxe? "Each of my products is made fresh by hand using no preservatives or alternative preservative when required, no-frills packaging, and using only the best ingredients." None of her products are tested on animals or use animal ingredients either. There is an enticing line of lipsticks, eyeshadows, foundation, adorable pocket mirrors, and other lovely beauty products. Go check it out!
www.HerbanLuxe.etsy.com
I received the Brown Full Lash Mascara, And the Black Waterproof Mascara to try out...
I never wear Brown Mascara, I usually go with black to darken my lashes, although, to be honest, I've never really give it a try. However, I absolutely Love this Brown Mascara! The colour is nice and dark, but has a bit more of a "natural" look while still making my lashes beautifully full and eye-catching. It goes on smooth, lasts all day without smudging, stays on great, and makes my lashes look full, long, and beautiful.
I haven't found a truly safe waterproof mascara yet so I was definitely intrigued by this one. Chemical free And Vegan? A dream come true! Just like the other mascara, this one goes on smooth, without stinging my eyes like some other natural brands do, and it is, in fact waterproof. My eyes just so happened to be watery today with the cold winter weather and this mascara absolutely stood the test; no smudging, smearing, or dripping. Fantastic! This Mascara still gives my lashes a long, beautiful full look as well. A must-have for any make-up lover!
I don't think I could possibly say enough good things about Herban Luxe, simply magical! Now, seriously,
go buy yourself these mascaras
, and while you're at it, go indulge in their other many products, I'm sure they are just as amazing.
Links: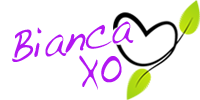 If you found this article to be helpful, please consider a small donation or visit
the shop
. Thank you for your love and support.