Since I've been manifesting receiving free stuff, I have indeed been receiving free stuff! ;) Latest was a giveaway I won on Alicia Silverstone's
"The Kind Life"
website. The giveaway was hosted by
Pure Citizen
, and the treat was for some
Nicobella
Chocolate!
The Nicobella Sampler arrived Friday, which includes their 6-piece variety box of truffles (Blueberry Almond, Ginger Green Tea, Pumpkin Chai, Pure Cocoa Bliss, Walnut Flaxseed, Sunflower Butter Banana) and their 3-Pack Munch (Mama Munch, Coco-Nut Munch and Maple-Nut Munch).
I must admit I wolfed down the truffles immediately. I told myself I was only going to have one… one became two… and then they just kept sitting there enticing me with their delicious chocolatey goodness and all the lovely flavours I read on the card. I couldn't resist. Oops! But they were delicious and I was certainly happy about them. My favourite was the Green Tea flavour, but I'm a huge sucker for anything green tea. They were all amazing, with other flavours like Pumpkin Chai and Blueberry Almond, how could I not be a happy little vegan? :)
As well as the Dark Chocolate Truffle assortment, there were also some various chocolate-coated goodies that I will share with my hubby (he wasn't home when I wolfed down the truffles… and there was one of each kind… and I wanted to try them all… I'm a terrible wife I know ;p).
Anyway, I certainly approve and recommend these delectable truffles and chocolate goodies! Check out Nicobella and treat yourself! And I'll say again, see see! Vegan food is the Best! ;D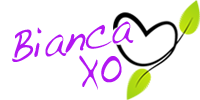 If you found this article to be helpful, please consider a small donation or visit
the shop
. Thank you for your love and support.