I am excited to share with you this adorable Baby Elephant pendant Necklace by
First, let me say that
Artisan Gerard
is a lovely etsy shop out of Grand Forks U.S., selling some amazing hand-made items. My favourite wonderful are all the beautiful pendant necklaces, including hearts, travel- and photography-related, mustaches, and many more! You can also find cute clutches, crochet items, hair pieces, and a few other items in the shop.
Artisan Gerard is a super friendly shop and a wonderful shopping experience. So wonderful in fact that she has offered a Coupon Code to ReLove Plan.et's readers!


What I am fortunate enough to get in the mail is this adorable Baby Elephant stainless steel charm. The charm is super sturdy, laser cut to perfection with beautiful detail, and extremely well made. It has a semi mirror finish that catches light beautiful and gets some lovely attention. What's even more special about these charms is that they are wire brushed so every charm has a different charm--so no two are ever the same!
The Elephant is super adorable, the smiling eye melts my heart! It also feel lovely to wear, it feels light and sits perfectly. I have been wearing it all week. :) The necklace came in a cute little keepsake bag and was beautifully packaged--with minimal packaging I might add which gets the eco high-five!
So what are you waiting for? Go check out the Etsy shop, like the Facebook page and take advantage of this exclusive Coupon Code to our readers!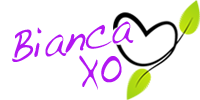 If you found this article to be helpful, please consider a small donation or visit
the shop
. Thank you for your love and support.