Who's ready for another Giveaway? Hoorah!!!
This week I am very please to be sharing an awesome GiveAway hosted by
Mean Look
!
Mean Look

is a cute artfire shop making awesome one of a kind and limited edition items, all handmade with love! She has all sort of fun things in her shop; clothing, cute bags and purses, cosmetic bags, zipper pouches, arm-warmers, and some awesome seasonal items (including stockings!)!
What's extra fun is her arm-warmers are made from all the scrap fabric remnants, making them eco-friendly! Yayy for recycling! And they are perfect for this fall and winter we're heading into!
Anyway, enough from me, more about Mean Look...
*********************************************
Tell us a bit about yourself.
My name is Vanessa. I have a boyfriend of nine years and a Chihuahua named Lydia. Yes, after Lydia in Beetlejuice. I'm the oldest of six children and I have a part-time job aside from Mean Look. I stay pretty busy, but I would love to be able to run Mean Look full time.
How did Mean Look come to be?
My great-grandmother used to sew, and whenever we went to her house, we'd always raid her scrap bin. I remember hand sewing clothes for my Patty-O-Green doll. The first season of Project Runway awakened the seamstress in me, I suppose, and inspired me to get started. It just all looked so fun and I knew I wanted to do it. So I bought a sewing machine and got to learning. I have been told my whole life that I give "mean looks," and it just hit me one day while trying to come up with a name.
Where do you find inspiration?
I find inspiration in colors, patterns, and in nature. One look at my items and you know you'll never see anything boring. It's all bright and fun.
If you had all the money in the world, what handmade item would you buy?
This is a tough one! If I had all the money in the world, I couldn't just buy one handmade item. I would have to get something custom from SmarmyClothes, a vest from xannabotx, a jacket from aNGrYGiRL Gear, and some pants from Meow Kiki Clothing. And there would be more, but I'll stop there.
One thing you can't live without?
Chapstick! I absolutely cannot go any amount of time without it.
Random fact?
I cannot seem to grasp the concept of patterns, or at least the kind you buy at the store. I started out by making my own patterns, so the premade ones are like Greek to me. I still buy them because I want to learn to make what's on the front, but I can never get all the way through one. I have to do it my way.
Best piece of advice for life in general?
I think the best piece of advice for life is to remember that life is what you make it. Only you are in control of your life, and you have to make it what you want it to be. This can be a tough one to keep in mind sometimes, but I think it's pretty solid and meaningful.
Website: http://meanlook.net/
Facebook: https://www.facebook.com/lookthismean
Twitter: http://twitter.com/meanlook
*********************************************
This week's Giveaway has a little surprise for you… TWO WINNERS!!!!
Yes that's right, this week's Giveaway will have TWO WINNERS!!
Here are the prizes: a pair of adorable Mean Look Scrap Arm-Warmers!
The first Winner I pick will get first pick between the two pairs, and the second will obviously get the other pair. ;)
There are lots of fun ways to enter this amazing giveaway! :) Super easy mandatory entry with lots of extra entries!
This contest will close on November 8th at 11:59 PM PST. The Two Winners will be chosen through an online randomizer.
How to Enter:
*Required* Leave a comment on the blog with...
1. Visit
Mean Look
and leave a comment on the blog with which Mean Look item is your favorite.
2. Follow this blog publicly – include your name in the comment for being a (old or new) follower on the blog. (please make sure you are following, blogger can sometimes be finicky!)
You Must post a separate comment for each extra entry in order for them to count! And you Must comment your entries in order for them to count!
Each #rd item below will give you ONE entry (remember to leave each in a separate comment!):
One Comment = One Entry!
#2. On Facebook: (Please include your Facebook name in your comment)
- "LIKE" ReLove Planet on Facebook (www.facebook.com/reloveplanet)
- "LIKE" Mean Look on Facebook (www.facebook.com/lookthismean)
#3. On Facebook: Post a Facebook status update with a link to this giveaway.

#4. On Twitter: Please include your Twitter name in your comment.
- Follow ReLove Plan.et (www.twitter.come/reloveplanet)
- Follow Mean Look (www.twitter.com/meanlook)
#5. On Twitter: Please include your Twitter name in your comment.
- Tweet about this Giveaway from your Twitter. You must include these somewhere in the tweet for it to count: "RT @ReLovePlanet" "@MeanLook"



Also, Please REMEMBER to leave your email in at least one of your comments so I can contact you if you're the winner!!! ;)

Contest will close on November 8th at 11:59 PM PST.
GOOD LUCK!!! And Please Share with everyone you know! ;)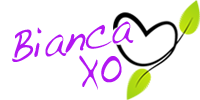 If you found this article to be helpful, please consider a small donation or visit
the shop
. Thank you for your love and support.