Soooo, today is two special days combined into one and I cannot believe how accidental and awesome this was...
I'm wearing this awesome shirt that I bought (and altered) at Farm Sanctuary during my NY visit. Cute right? :)
And in honour of "
Vegan T-Shirt Day
" I decided that I am going to have a little contest, giveaway fun for you all. It just so accidentally happened that the prize is going to be a "V for Vegan" shirt I made... And today is the 5th of November!
"Remember remember the fifth of November
Gunpowder, treason and plot.
I see no reason why gunpowder, treason
Should ever be forgot..."
V for Vendetta also just so happens to be my favourite movie ever! And I find it incredibly relevant and inspiring with all the "Occupy" Movements going on.
Anyway, excuse my excitement over this fun coincidence.


On with the Contest!
All you have to do is Wear a "
Vegan T-Shirt
" today, take a picture and share it on this post! That's it!
Now, if you want to share a picture you already have, you can be qualified to enter. However, I'm giving extra incentive to those wearing and taking the picture today! Include a sign that says "Vegan T-Shirt Day!" in your picture and you get entered Twice! Woooo!!!
You can post the picture anywhere and share the link here on the page! xo
The Prize:
This awesome "V for Vegan" Shirt xo

Annnnnnnd Vegan Goodies!! I am putting together a cute little Vegan Package together with all sorts of goodies!

**You have until tomorrow (Nov.6th) at midnight (pst) to submit your photos!!**
**You can submit multiple photos! Each counts for an entry as long as it's a different Shirt!**
**Only one Shirt can qualify for the double entry mentioned above (with the sign)**


**If you are not in North America you can still enter but there will be a $5.00 fee for shipping! Sorry! :p**
Now go go go!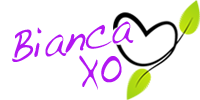 If you found this article to be helpful, please consider a small donation or visit
the shop
. Thank you for your love and support.