I have two other "
Nogurt
" (yogurt minus the dairy cruelty) recipes and since I started making the stuff I'm hooked. I love mixing these up with
Raw granola
, some fresh fruit, cereal, or by themselves. It's like a thick smoothie but creamy like yogurt. Yum to Nogurt! So here is my latest creation and I think it's my new favourite. This one is Super because it has lots of super good foods in it; Maca, Cocoa, Coconut Oil, and Chia! Plus you get a good servings of protein and fruit!
Healthy delicious and easy! What's not to love?
Cocoa Coconut Super Nogurt
1 Banana, ripe
1/4 cup of Strawberries (or more if you'd like a stronger strawberry flavour)
6 pitted Dates
3 Tbsp Chia Seeds
1/2 cup of Almond Milk (for the Chia)
1/4 cup of Almond Milk (for the recipe)
2 tsp Raw Coconut Oil
1 tsp Maca Powder
1 tsp Cocoa Powder
2 Tbsp Hemp Protein Powder
1/2 tsp Vanilla Extract
Soak the Chia and Dates in the 1/2 cup of Almond Milk overnight in your fridge.
Toss all the ingredients together in a Food Processor and blend until smooth. Super easy, super healthy, super super!
Some notes:
That was all the strawberries I had left and you couldn't really taste them in this recipe so if you'd like a stronger strawberry flavour add more!
The Chia Seeds I have is a mix (Chia Goodness) that also has hemp seeds and buckwheat.
Make sure your Maca isn't gelatinized! I'm not sure why there are some out there that are but there are so vegans beware!
I suppose you could make this in a high-speed blender but really food processors are the way to go when using dates so that's what I recommend--but you certainly could use a blender. Maybe let me know how that works if you do? :)
And you totally could just enjoy these Nogurt Recipes as Smoothies as well. The choice is yours!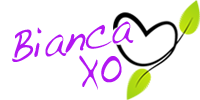 If you found this article to be helpful, please consider a small donation or visit
the shop
. Thank you for your love and support.