This recipe is a variation of one out of "La Dolce Vegan" Cookbook--which if you don't own already you Should!
This is super easy to make, takes about 15 minutes, is high in protein and iron and packed-full of fantastic flavour!
1 19oz can Black Beans, drained and rinsed.
1 cup Vegetable Stock
1 tsp Garlic Powder (or two minced Garlic Cloves)
1 1/2 Tbsp Chili Powder
2 tsp ground Mustard
1 tsp ground Cumin
1/4 tsp Salt
Add all the ingredients in a small or medium pot and simmer, uncovered, over medium-high heat for 15 minutes. Mash with a potato masher.
There! I said it was easy! If you want it a bit thinner then add a little more water.
It's great for dipping, in wraps or burritos, or my new favourite; as nachos!
For the Nachos, I used these Pinto Bean chips, topped them with the black bean mixture, topped with Daiya cheddar cheese and melted it in the over for a few minutes. So delicious!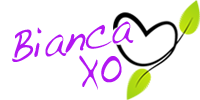 If you found this article to be helpful, please consider a small donation or visit
the shop
. Thank you for your love and support.