This recipe is awesome and these taste delicious.
They are not your typical pancakes, the buckwheat adds a distinct flavor you will either love or hate. I love it! And most people I know love them too, just those super stubborn people. ;)
Buckwheat tends to be a bit crumbly so this recipe has taken some perfecting but this is the one that seems to hold together well and taste awesome. They sometimes stick to the pan but I think that might be the chocolate chips. It's a mystery.
Regardless, these are a delicious gluten-free pancake alternative that we've been enjoying over the past couple years!
Buckwheat Pancakes:
1 cup Buckwheat Flour
1/4 cup Tapioca flour
3/4 cup Rice Milk (or other vegan milk)
1 tbsp Olive Oil (or other oil)
1 tbsp Agave Nectar
1 1/2 tsp Baking Powder
1/2 tsp Baking Soda
1/2 tsp Salt
1/2 tsp Vanilla Extract
optional add-ins I like: Banana, Carob Chips, Cocoa Powder, Blueberries, whatever you like! ;)
Mix all the ingredients together in a medium mixing bowl. Don't over-mix, just until it's properly combined and you get the pancake-batter consistency, adding more flour or milk as needed.
Cook in non-stick frying pan at medium-high heat, or lightly oiled frying pan to avoid sticking.
Top with your favorite syrup, jam, or my favorite, peanut butter!
Makes 2 large or 4 small pancakes.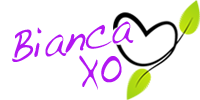 If you found this article to be helpful, please consider a small donation or visit
the shop
. Thank you for your love and support.