Okay, so I made a "
Birthday Wish List
" on my

Lifestream

, but I found these this morning and felt that they were worth sharing, especially as the holiday season approaches.
I am always willing to share World Wildlife Fund with people, they are just such an amazing organization that has done so much good in this world.
What I especially love are their "Species Adoptions" which make great gifts for any occasion--or a treat for yourself--and support such a great cause. The Gift that keeps on Giving!
So now I have the "Pail of Primates" on my Wishlist and their super cute
Vintage T-Shirt
! Anyone want to treat me? ;)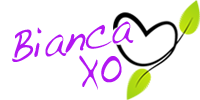 If you found this article to be helpful, please consider a small donation or visit
the shop
. Thank you for your love and support.