Today I am 25. And I had the best Birthday of my life. All weekend long, filled with so much epicness, laughter, smiles, awesome friends and family. I am a super Happy Girl!
People are too afraid of getting older, and too afraid of birthdays because of that. It makes me a little sad. What is it so frightening? Last year I stopped having this bad attitude about it and embraced it. Every year of your life should be celebrated, you are growing and changing and transforming into a more and more wonderful person with every day. Life should be celebrated. Birthdays are a celebration of your coming into the world, a celebration and appreciation of your life. So get excited about birthdays!
Life is such a wonderful thing, guiding us along the journey when we pay attention to the signs and don't resist it.
It was fun to revisit, to see where my mind was at a year ago and to reflect back at this past year and see where I am now. It has seriously been the most amazing year of my life. So it makes it extra cool to look back a year ago and see how much I began affirming having this beautiful happy life and how it became reality. I have done nothing but focus my attention on positive thinking and thought habits this year and it paid off in every way possible. People will always make up excuses for themselves as to why their life can't be wonderful and happy but while you're off allowing those excuses to make your life mediocre or miserable, you are missing out on what it truly could be, and that is happy. So if nothing else, today, on my 25th-quarter of a century-Birthday I have this message for you: Be Happy! Because you can be and you can absolutely choose what you want your life to be.
I went from severe depression and suicidal thoughts to my gradual healing. Yes, it was a journey, but positive thinking got me through it and to the place that I am today. If I had told myself a couple years ago that I would be the immensely happy and positive person that I am today I probably would not have believed it. I would have been hopeful and wanting it, but I probably wouldn't believe that it could happen. My story is not unlike so many others. Yes, we all have different trying circumstances but in the end the choice to be happy is ours and we get to choose what it is we are going to do with our lives. You write your own story. Mine went from a very dark place to what it is today and I hope that that is inspiring and gives hope to those who have doubts that their lives can be a beautiful wonderful brilliantly happy experiences.
So what I did one year ago, on my 24th Birthday, is I said I was hitting the reset button. And I absolutely did. Not on everything that has happened in my life, those past experiences shaped me and made me who I am today, but a reset button on my attitude, putting negativity aside and letting positive thoughts enter my life and be the focus of my attention. No more dwelling on the negative. It took practice and persistence but it was a wonderful journey and I truly enjoyed this year immensely. Of course there were ups and downs but such is like, and really, just wow!
I wrote this a year ago on my 24th Birthday and I think it is relevant to say again now:
If I am not smiling, laughing, and feeling genuinely Happy inside then the journey has no point. There is no destination in life. There is only a journey and that journey is simply this: Happiness.
The last words I will say today on my 25th Birthday is this…
Learn from the past, manifest your future, and Live in the Present.
Don't take life so seriously. Enjoy it.
And Thank you so much to everyone who has joined me on this incredible adventure, you are so wonderful and I am grateful for you and for everything.
And one more revisit to my 24th Birthday...
Who am I? Happy. Here. Now. Loving. Grateful. Appreciative. Open. Honest.
I am Me. I Love who I Am. I Love my Life. I am Happy.
I am the Happiest Girl! And I'm excited about my year as a 25-year-old.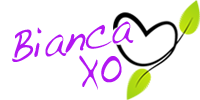 If you found this article to be helpful, please consider a small donation or visit
the shop
. Thank you for your love and support.