Some New Dresses and Sweaters that went up at
Alter-Eco Clothing
today and yesterday. I'm so pleasantly surprised by how instantly the sweaters sold! Looks like you all would like some more, yes? I'll get right on that. It's the right time of the year. ;)
I definitely always have an attachment to

"Pretty Gothic" Dresses

though. I have a few more that I still need to shoot. I picture these for every day wear but also to look dazzling (yes I'm using the word dazzling) at a Christmas or New Year's Party! Or, in my case, I plan on making myself one for my Birthday Party. :)
I also shot my new Jewelry "Enstasy Designs" which will be up either tonight or tomorrow. Very excited! And I have a few more dresses to shoot as well as more and more jewelry on the way.
Check out
Alter-Eco Clothing
to buy your dress! ;)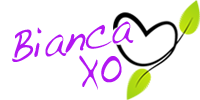 If you found this article to be helpful, please consider a small donation or visit
the shop
. Thank you for your love and support.