Are you beaming with excitement for Monday? And the rest of the week? No???? Why not?? Okay, here are some reasons to be excited for the week and to make your week exciting!
☺
You can Smile!
Every single day! Go ahead, you know you want to!… Do I repeat this one too many times? Maybe… SMILE SMILE SMILE SMILE!!!! Until you feel absolute bliss!!
☺
Try Something New!
Make it your mission this week to try something new this week, or every single day for that matter! Try a new food or recipe. Go some place you've never been before. Try that activity you've been wanting to but keep putting off or making excuses not to do.
☺
Go Play in the SNOW!
We have snow here in Nelson now and it totally excites me! Everything is so pretty and white, a beautiful winter wonderland! Go play out in it, throw snowballs, go sledding, make snow-angels, go for a walk. And if it's not snowing where you live than embrace that it's not as well and do all the things that you can't do when there's snow on the ground! ;)
☺
It's Okay to Be Human…
Too often we feel bad for being, well, Human. It's okay, not it's fantastic to be Human. You are allowed to be emotional, you are allowed to have ups and downs, you are okay to be who you are and feel the way that you feel. Stop feeling guilty, embarrassed, ashamed, or any other feeling of negation. The ups and downs, the experiences, the emotions, they all help us to grow and become better people and enrich our lives.
☺
Change your Thoughts!
It's all perception, it's all in your head, it's all in your attitude. Change your thoughts to positive, happy ones and you will come out with more positive and beautiful circumstances.
☺
Initiate changes in your life…
If it's time for something to change, than change it. Allowing yourself to be stuck in the same continuous circle gets yourself or those around you no where. Break the cycle and take a leap of faith. Change is good, we just need to get over feeling so resistant to it.
☺
Accept Compliments…
I think we often feel that we are not worthy of compliments, which is why we tend to feel embarrassed or uncomfortable when someone does compliment us. We don't place enough value on ourselves and therefor feel uncertain of how to feel when someone says something nice. Accept compliments and know that you are worthy of such compliments. Which brings me to today's last tip...
☺
You are Wonderful!
Seriously, you are the most amazing person on the planet! Know that your worth is beyond words. You are beautiful, wise, amazing, wonderful, brilliant, fun, loving, courageous, fantastic, and all other brilliant things under the sun. Don't ever talk down on yourself. Ever ever!
Have a wonderful week!!! Much love lovelies! Make this week Legendary!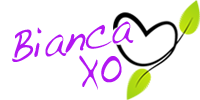 If you found this article to be helpful, please consider a small donation or visit
the shop
. Thank you for your love and support.