. . . . . . . . . .
Stop watching the News on T.V. filled with lies, propaganda, and made to make you feel helpless and afraid.
With all the negative news in the world, it's time to give you hope and inspiration. It's time to the weekly Good News!
. . . . . . . . . .
I know we really need some good news this week, so here it is; lots of inspiring amazing wonderful stories to feel good about! ;)
Boston Marathon Disaster Sparks Immediate Outpouring of Compassion
"It is this solidarity, this resilience, this compassion for one another that people who perpetrate these crimes find threatening. It's easy and advantageous to control people through fear, whether it's the threat of real violence or imagined. A population crippled by fear withdraws and hides. We allow connections to erode. We grow suspicious.
But to remain strong, to love, to share and to embrace each other in a time of crisis as well as peace, THAT is true power. To remember our common bonds, to treat each other with respect and compassion, this is the most perfect way to fight back against those who would keep us terrified and isolated.
We are too strong, too smart and too human to be controlled by such a cheap tactic. Find a way to reach out in love to someone affected by this disaster, whether you know them or not. Only together can we heal the sickness that causes these atrocities to occur."
Piglet Rescued
Recently, MFA had a special opportunity to help in the rescue of a very lucky piglet named Lucy, who was found running through the streets of Riverside, California. After a kind person rescued her from a local animal shelter and provided a temporary home for her, MFA jumped at the chance to help this piglet by bringing her to Animal Place, a wonderful farmed animal sanctuary in northern California.
Cruelty Investigations and Ag-Gag Make Front Page of the New York Times
Public awareness of ag-gag legislation--laws that seek to put an end to undercover investigations inside factory farms--got a major boost this past weekend when the New York Times ran an article on the front page of its Sunday edition.
While these laws have been passed in some states, others aren't on board just yet, so the more awareness and campaigning done, the better a chance of shutting them down will be.
New Mexico's 'Ag- Gag' Bill is Dead, so that's a start as well.
Australia Opens All-Vegan Grocery Store!
Another vegan win! Kym & Kelly are the hardworking folks behind Australian-based online vegan business Vegan Online. They have now just opened their doors for retail business under the name Everything Vegan. Everything Vegan is a VEGAN grocery store that will be stocking a wide range of premium vegan products, including groceries, meat/dairy food substitutes, chocolate and sweets, pet care, household cleaning products, cosmetics, healthcare, skin and baby care, gifts and much more.
So if you're in Australia, be sure to visit this place for me! ;)
Federal Judge Rules That Government Can't Just Ignore Environmental Concerns
Anti-fracking advocates in California are marking a big victory as a judge has ruled that no, you can't just go drilling around willy-nilly without sufficient environmental impact reports. The ruling, made in response to a suit from environmental organizations, doesn't cancel the oil leases originally issued for the land, but it does mandate that the groups reach a resolution with the government, which illegally granted the leases in the first place. That provides some wiggle-room for fighting fracking in the Monterey Shale, and it sent a clear message to the Obama Administration: fracking is not popular in the United States.
Greenland's First Female Prime Minister Says 'No' To Arctic Drilling
The new government of Greenland will not grant any fresh offshore oil and gas drilling licenses in the country's Arctic waters and will also place existing licenses under greater scrutiny. The moratorium is a result of concerns raised by Greenpeace about the risk of oil spills and the fear that offshore oil and gas operations will increase climate change.
In March 2013, Shell also "screwed up" drilling for oil in Arctic waters and will not be allowed back without a comprehensive overhaul of its plans. So drilling in the Arctic has some good news lately. Progress!
Eight-year-old's Determination shuts down Bill
Eight-year-old Aamira Fetuga greeted Republican Sen. Stacey Campfield Thursday with a petition asking him to withdraw his bill tying welfare benefits to children's grades. She then proceeded to follow him around the TN State Capitol Building shaming him for writing the legislation. Shortly before the vote, Campfield withdrew the bill!
Climate Change Introduced to U.S. Science Curriculum
U.S. students will for the first time receive instruction on climate change following the adoption last Tuesday of new science education guidelines. The guidelines also take a firm stand that children must learn about evolution, the central organizing idea in the biological sciences for more than a century. (Even though some extreme right-wingers choose to deny that reality.)
Unfortunately, states are not required to adopt these standards, even though 26 states, including Arizona, California, Iowa, Kansas and New York, have committed to seriously considering them. However, still good news and a step in the right direction.
Village in India Plants 111 Trees Every Time a Girl is Born
When it comes to the environment, an increase in human population almost always means a costly toll. Not in a village in India. They celebrate the birth of every female child (in a country where most want boys) by the community coming together and planting 111 fruit trees in her honor in the village common.
But planting trees isn't the only way that the community is ensuring a brighter future for their daughters. According to a report in The Hindu, villagers also pool together around $380 dollars for every new baby girl and deposited in an account for her. The girl's parents are required to contribute $180, and to make a pledge to be considerate guardians.
. . . . . . . . . .
Thanks for reading this week's "Good News!" Join us every week and feel inspired!
Be sure to sign up for Care2's newsletter for some real news around the globe, to make a change, and to open up your mind to the Real World!
Have a story you want to share? Email me at alter_eco@hotmail.com to submit your story (no matter how big or small).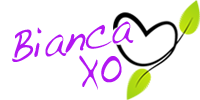 If you found this article to be helpful, please consider a small donation or visit
the shop
. Thank you for your love and support.