. . . . . . . . . .
These weekly posts are to share the progress of our garden; sharing photos and our gardening experiments and will hopefully inspire you to grow your own garden too! :)
. . . . . . . . . .
Lots of outdoor planting has been accomplished this week! On Tuesday, we made all our little rows in the bed and got planting!
Because we have a fresh layer of manure on the top of all the beds, we didn't really want to plant directly into that. So we dug down little rows or circles (depending on what we were planting) and filled it with our own "starter" concoction. The soil is a mixture of coconut coir, starter soil, manure (bagged mixture blend), and sea soil.
Most of the seeds were planted in rows. The kale was planted in zig-zagged circles, quite different from our messy rows last year. We eat a lot of kale, it's great for everything imaginable so we've got most of one of our garden beds filled with kale. Our lettuce, spinach, kale, peas. Our lovely landlord came by too and gave us two cabbage starts so we made space for those in the two corners of our pea bed (the lone bed).
[lots of worms in this bed! Yay for worms!]
[celery stem Cory planted a while back--it's getting bigger!]
[playing with the landlords dog, Tips :)]
[rows of peas]
[lettuce rows]
[spinach rows]
[another spinach row behind the peas]
[cabbage]
We're still trying to decide what to do about deer, because living in this area it's a problem you're bound to run into. Our space is tricky for building a fence because our landlords need to be able to get in with the lawn mower--and we have three different areas with garden beds. Cory made a make-shift netting over the lone newest bed and then yesterday he got more creative and used an old swing set that fit perfectly. Isn't repurposing fun? ;)
[first net]
[creative netting/protection]
Nothing has come up yet, but it's been a rather cold week and lots of rain. Hopefully more sunshine comes along and our little seeds get bigger!
Our indoor starts are still doing great. Although we had a little aphid problem (damn buggers), hopefully they're all gone now and we caught it before they spread. Lots of the starts are getting more and more leaves. Exciting stuff!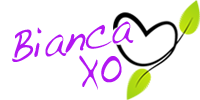 If you found this article to be helpful, please consider a small donation or visit
the shop
. Thank you for your love and support.