. . . . . . . . . .
Stop watching the News on T.V. filled with lies, propaganda, and made to make you feel helpless and afraid.
With all the negative news in the world, it's time to give you hope and inspiration. It's time to the weekly Good News!
. . . . . . . . . .
Kid takes on ocean pollution, invents garbage-eating sea monster
The oceans are so full of garbage that there are islands of the stuff massing. Fortunately, 19 year old, Boyan Slat has invented the "Ocean Cleanup Array" that collects garbage using ocean currents.
The project is still undergoing testing, with no word of whether it will ultimately work as proposed — something Slat himself makes abundantly clear. We're still hoping for the best, however. If you'd like to get involved, Slat and his team are looking for recruits and
donations here
.
The Guardian of Golden Gate
The Golden Gate Bridge is an iconic landmark of San Francisco, drawing millions of visitors each year. Unfortunately, it is also one of the most popular suicide destinations in the world. California Highway Patrol Sergeant, Kevin Briggs, has saved hundreds of people from jumping over the famous railings in his 26 years of patrolling the bridge through his compassion and dedication - a true everyday hero.
Costa Rica Bans Hunting
The Costa Rican Congress voted unanimously and the president signed a wonderful law, one that we can only dream of passing in the U.S.: a ban on hunting. The ban has teeth: a fine of up to $3,000 for hunters who break the law.
Nature's Gate Ends Sales in China
Nature's Gate just became the fourth company to pull out of the Chinese market until the country stops requiring tests on animals for cosmetics. They are joining companies Paul Mitchell, Dermalogica, and Pangea Organics that have also all pulled their products out of China in order to save animals' lives, and many more companies, such as Urban Decay and NYX, have refused to sell in China until the animal testing requirements are lifted.
Protecting Wildlife with 5 New National Monuments
President Obama has just protected key wild places and wildlife by designating FIVE new national monuments.
The new national monuments include the Rio Grande del Norte in New Mexico, 240,000+ acres of rugged, wide open plains, volcanic cones, and steep canyons with rivers tucked away in their depths that provide critical habitat for wildlife like bighorn sheep, elk, river otters, cougars, and more.
Success! Public Lands Safe from Oil and Gas Drilling
Public lands in Wyoming and Utah embody the unrestrained beauty of American wilderness. Thanks to the effort of conservationists and activists, including thousands from the Care2 community, public lands in these two states are now better protected against the pollution of the oil and gas industry. This victory comes after the 10th Circuit Federal Court of Appeals rejected the energy industry's attempt to force the Secretary of the Interior to issue oil and gas leases on public lands.
. . . . . . . . . .
Thanks for reading this week's "Good News!" Join us every week and feel inspired!
Be sure to sign up for Care2's newsletter for some real news around the globe, to make a change, and to open up your mind to the Real World!
Have a story you want to share? Email me at alter_eco@hotmail.com to submit your story (no matter how big or small).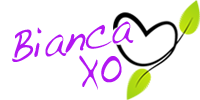 If you found this article to be helpful, please consider a small donation or visit
the shop
. Thank you for your love and support.