It's that time again! ReLove Plan.et hit another milestone, two actually: reaching 2000 likes on our Facebook page; and the blog reaching 30,000 page views (per/month) last month! Soooo, Giveaway Time!! :)
I'll be making this easy like last time with the Rafflecopter giveaway system!
----> please look over the details properly and make sure you include the right information for you entries to qualify. I do go through them all and remove those that don't. Since this takes a long time I won't be able to contact you if you're entry isn't done properly so please make sure you just do it right the first time. More details below. ;) <------->------->
*********************************************
***GIVEAWAY!!!***
Included in this giveaway will be a "Jungle Small Zipper Pouch" along with a surprise set of pins, a ReLove decal and some other random surprise goodies! :)
This contest will close on April 15th at 12:00 AM PST. The winner will be chosen through Rafflecopter's randomizer.
How to Enter:
Use the Rafflecopter below for all your entries. You Must complete BOTH of these TWO MANDATORY Entries to quality, so make sure you do them properly ;)
#1 Leave a Comment on the blog to tell us which are your favourite ReLove Etsy items and how long you've been a fan! Be sure to include your username in the Rafflecopter entry form (this is the one people mess up the most so please do it right! ;p you can also leave your email in the comment to make it easier).
#2
Like our Facebook Page.
Leaving
Your Facebook Name
in the comment (when you do #1 above) will help me know who you are too ;)
Easy peasy!
Lots of extra ways to get entries too, including some you can do daily! :)
GOOD LUCK!!! And Please Share with everyone you know (so we can have another giveaway soon!) ;)
Thank you as always for all your love and support! xoxo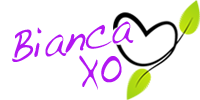 If you found this article to be helpful, please consider a small donation or visit
the shop
. Thank you for your love and support.