I know, we all live busy busy lives. We want to help and volunteer but sometimes we just don't the time for helping out at our local animal shelters. However, because Animal Shelters depend on donations to save lives, there are always things you can do to help, things that require very little time and effort on your part.
If you haven't started your spring cleaning, or if you haven't gotten around to the disposal part of your spring cleaning, then you use it to get rid of old things you're not using any more and donate these items to animal shelters to help them not only save lives, but make the lives of those animals a little softer, warmer and more comfortable.
Things you can Donate:
Used pet toys or new eco ones
Used dog and cat sweaters and clothes or new eco ones
Used bedding or new eco bedding
Used towels or new, eco towels
Recycled paper and plastic bags
Dog food and cat food
Newspaper
Office supplies
Dog & cat beds (used or new and eco)
Kennels & crates (used or new and eco)
And then of course there's your time if you have it. These animals need love and attention and don't always get enough, so be sure to get in there and play and help out volunteering when you can.
Other ways you can help Shelter Animals:
Spay/Neuter!
A big thing you can do to help out animal shelters is by making sure more aren't going to end up there. How do you do this? By spaying or neutering your companions animals. This is honestly my biggest pet peeve, because people too often Don't do it when it is so so so important. I see people posting cute new photos all the time on Facebook of their cat or dog's new litter. Yes they're cute but do you have any idea how many animals are in shelters that will never ever have a family thanks to you introducing more and more puppies and kittens into the world when others are on death row waiting for their families. Seriously maddening. Please spread the word and get your friends and family to spay and neuter their pets. Please!
Adopt don't Shop!
Exactly as I said above, there are so many animals in shelters that need homes that get neglected so please do not support breeders or buy from that fresh new litter your friend has. Please support your local animal shelters and give those animals a chance, you won't be sorry!
Support Programs That Spay/Neuter at Low or No Cost
Some families don't spay or neuter their cats because they can't afford to. If you adopt from a shelter, they may spay or neuter the cat before you take her or him home. If your cat comes from some other source, look for programs that offer spay/neuter operations at low or no cost. You can find these services at the Humane Society's handy webpage.
Cat lovers who can afford it can donate to these programs to help reduce the homeless cat population.
Support Programs that Trap-Neuter-Return Feral Cats
Many homeless cats are feral, meaning they are not tame and cannot be adopted. Feral cats can produce a whole lot of kittens who, if caught early enough and depending on their luck, will go either to a shelter or a foster or forever home.
There is another solution: Trap-Neuter-Return (TNR). Cat rescuers trap feral cats, neuter them, clip off a corner of one ear to let others know that this cat has already been spayed or neutered, and then release them back into the colony of feral cats they live in. Colony caretakers bring the cats food and water and make sure they have adequate shelter from the weather. TNR has been proven to be the best method of reducing the feral cat population because it prevents colonies from reproducing.
So do what you can and, one last time, please spay and neuter and tell others to do the same. Adopt don't shop. Spread the love! :)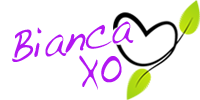 If you found this article to be helpful, please consider a small donation or visit
the shop
. Thank you for your love and support.