. . . . . . . . . .
We're taking back Mondays!!!
"Motivational Mondays" are fabulous tips to get you excited and pumped for the week!
Feeling low? Moody? Down on life? Well, that's what these posts are for! Time to feel awesome again and get some Positivity rolling! Just because it's Monday doesn't mean you can't have fun, smile, and enjoy Today! Apply these tips to your week and try to tell me that you don't start to see an improvement in your life! ;)
It's all about You! Change your perception, change your attitude, love your life! xo
. . . . . . . . . .
☺
Change ahead!
"When a big change comes in your life, you have to adjust to the new path and the new direction, which requires new qualities and strengths. These qualities are always exactly what we need to acquire in order to accomplish the great things ahead in our life!" From The Secret Daily Teachings by Rhonda Byrne.
☺
Start Eating Healthy!
I hope you all had a lovely Easter weekend! That being said, I'm sure you stuffed your faces with chocolate and other not-so-great-for-you foods. Don't spiral by feeling guilty over this. It's just one weekend. But now is a good time to brush it off and get back to eating healthy. If you didn't eat all that well to begin with then now is a great time to start since spring is a cleansing period and perfect for change.
☺
Give yourself a Pep Talk!!
This isn't a new tip, I've mentioned this one before here but it's such an amazing motivator to turn your day around. It's easy to wake up and feel grouchy and therefor start your day off all wrong and set yourself up for the rest of the day being the same way. Change that first thing in the morning or whenever you feel your mood drop. Stand in front of your mirror and tell yourself that you are amazing that life is amazing and that all is good. Do a little dance, jump up and down and repeat "I love my life, I love my life" while smiling and your mood will magically change I promise. ;)
☺
Go on an Adventure!
I don't know what your weather has been like but ours feels like summer. I went for my first hike of the year the other day with my friend and it was so much fun! We got outside in the sunshine and in nature, got some exercise, and shared some laughs. So get outside and go on adventure, no matter how big or small!
☺
Ground Yourself…
This one isn't a mentality thing, this tip is literally to ground yourself to the earth. Why? We are surrounded by positive ions (those are the bad ones that cause cancer, illness, imbalance in the body and mind, and so forth) and we don't get nearly enough negative ions (those are the good ones). Those positive ions fill up our bodies and stay there because they have no exit, which is usually our feet. We wear shoes and walk on concrete, things that separate us from the ground beneath us. So one of the best ways to release those positive ions and refill on the negative ions is to have your feet bare on the earth. Go outside, in your garden, the sand, grass, anywhere in nature and connect your feet to the earth. You'll Feel the difference, if you have a headache or a stomach ache or anything like that you'll start to feel it go away. It's amazing!
☺
Remember to Laugh!
Laughter attracts joy, releases negativity, makes you feel good, and can miraculously heal your body and soul.
☺
"
"You're alive. That means you have infinite potential. You can do anything, make anything, dream anything. If you can change the world, the world will change." ~Neil Gaiman.
Remember that attitude is everything and that you can Do anything. Start by changing yourself first, that is the way you will change your world.
Happy Fertility Pagan Zombie Jesus Easter Bunny Weekend! ;)
Don't forget to get out there and Create a Nice Day!!
Much Love from me to you!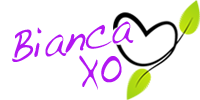 If you found this article to be helpful, please consider a small donation or visit
the shop
. Thank you for your love and support.