Moving oil is a dirty business, and never has that been more clear than this past month. Since March 11, the global oil industry has had 13 spills on three continents. In North and South America alone, they've spilled more than a million gallons of oil and toxic chemicals – enough to fill two olympic-sized swimming pools.
How bad was it? Here's an infographic of all the oil spills, leaks and derailments in the past 30 days.
All spills in order of occurrence:
March 11 – 21: Gwagwalada Town, Nigera
A week-long leak of Kilometer 407.5 NNPC (Nigeria National Petroleum Corp) pipeline. No official # of barrels spilled released, however the spill saturated a hectare (10,000 sq metres) of marshy ground near a major water source.
Tuesday, March 19: Fort Simpson, Northwest Territories Canada
Enbridge Norman Wells Pipeline leaks 6,290 barrels of crude oil
Monday, March 25: Fort MacKay, Alberta Canada
Suncor Tar Sands tailings pond leaks 2,200 barrels of toxic waste fluid into the Athabasca River
Wednesday, March 27: Parker Prairie, Minnesota USA
CP Rail train derails and spills 952 barrels of Tar Sands crude oil
Friday, March 29: Mayflower, Arkansas
Exxon Mobil's Pegasus Pipeline suffers a 22 foot-long rupture, spilling at least 12,000 barrels of diluted Tar Sands bitumen
Sunday, March 31: A power plant in Lansing, Michigan USA
16 barrels of an oil-based hydraulic fluid spills into the Grand River
Tuesday, April 2: Nembe, Nigeria
After suffering a reported theft of 60,000 barrels of oil per day from its Nembe Creek Trunkline pipeline, Shell Nigeria shuts off the pipe for 9 days to repair damage.
Wednesday, April 3: 350KM southeast of Newfoundland, Canada
A drilling platform leaks 0.25 barrels of crude oil
Wednesday, April 4: Chalmette, Louisiana USA
0.24 barrels (100 lbs) of hydrogen sulfide and 0.04 barrels (10lbs of benzene) leak at an Exxon Refinery
Monday, April 8: Esmeraldas, Ecuador
The OPEC-managed OCP pipeline leaks 5,500 barrels of heavy crude oil, contaminating the Winchele estuary
Tuesday, April 9: 29KM NE of Nuiqsut, Alaska USA
Human error during maintenance spills 157 barrels of crude oil at a Repsol E&P USA Inc pipeline pump station
………………………
Never has it been more important to move away from crude oil that is destroying our environment, communities, and wildlife. Enough is enough. With the Keystone XL Pipeline still trying to be pushed through, further drilling, and the Canadian Northern Gateway Pipeline, it is important to voice our opinions, to spread awareness and act for the goodness of our planet. There are still lots of petitions circulating to sign so do those, attend rallies, share information, contact your officials to let them know you want clean energy, and so forth. Every action counts.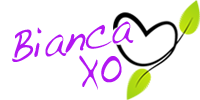 If you found this article to be helpful, please consider a small donation or visit
the shop
. Thank you for your love and support.