I just recently really discovered textured soy protein (TSP) and the wonders it can do in the kitchen. It's not the healthiest soy option so I don't use it often, however it is versatile, especially if you're transitioning into veganism or just want some meat alternatives. TSP is versatile because, like tofu, it's unflavoured but it will take on whatever flavour you'd like it to depending what spices you use and how you cook it.
This one was inspired by watching my mom make it at my sister's once, but since I didn't write down any recipe I just sort of winged it. Turned out delish!
Makes a great side to any meal and even better over a stir fry!
Teriyaki TSP
1 cup Textured Soy Protein
2 cups Water (+)
2 Tbsp Rice Vinegar
1 Tbsp Apple Vinegar
2 Tbsp Agave
2 Tbsp Tamari
1 Tbsp Paprika
3 tsp Chili Powder
1/2 tsp Turmeric
1 tsp Salt
In a large sauce pan or wok, add all of your ingredients, gradually adding the water 1 cup at a time and sauté for about 20 minutes. TSP starts off rather dry so you need to cook it long enough for it to absorb all the moisture and flavours. Add more or less water to get your desired thickness for your sauce.
Serve over noodles and veggies or add other veggies in at the end to make a yummy stirfry! Enjoy!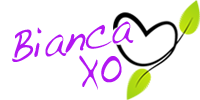 If you found this article to be helpful, please consider a small donation or visit
the shop
. Thank you for your love and support.