This recipe is super simple, easy to make, super delicious, and quite versatile. It is also a healthy and tasty alternative to cream cheese or unhealthy spreads. It's also mostly raw! Double the healthiness!
Use it as a dip, a sandwich spread, in wraps or nori rolls, in stuffed peppers, or whatever your heart desires! I've used this in grilled cheese sandwiches before with a bit of daiya, which admittedly lowers the healthy part but is still a great alternative to anything else and satisfies that comfort food craving at the same time.
Sunflower Pâté Spread
1 1/2 c raw Sunflower Seeds, soaked overnight and rinsed (and sprouted if desired)
1/2 c fresh Lemon Juice
2 tbsp Tamari
2 small Garlic cloves, minced
1/2 tsp sea salt
3 tbsp Nutritional Yeast
Once your sunflowers seeds have been soaked and rinsed, throw all your ingredients into a food processor and blend until fairly smooth. Be sure to scrape down the sides every so often so you don't miss any seeds or garlic.
Keeps for about 2 weeks in the fridge.
Enjoy!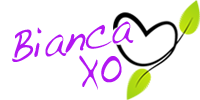 If you found this article to be helpful, please consider a small donation or visit
the shop
. Thank you for your love and support.