This recipe is so super good and so super easy to throw together. I know it doesn't look that amazing in the photos, but trust me, it is! You could even bread these at the end if you wanted.
Makes a great side to a roast or potatoes!
Sautéed Tofu
1 Block Firm Tofu
1 Tbsp Miso
1 cup Water
1 Tbsp Tamari
1 tsp Mustard
2 tsp Parsley
1 tsp Turmeric
1/2 tsp Salt
Chop up your tofu into bite-sized cubes.
In a large sauce pan, add all of your ingredients and sauté for 10-15 minutes until the tofu starts to brown and absorbs all that delicious flavour.
Serve!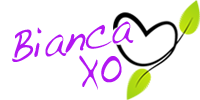 If you found this article to be helpful, please consider a small donation or visit
the shop
. Thank you for your love and support.