I think this may be one of my new favourite desserts. It's super simple and quick to make and is heavenly divine--not to mention it's also fun to lick the spoons after you're done putting everything together. ;)
Dairy free and vegan as always, gluten free, and soy free!
Chocolate Mousse with Crispy Crust Pie
Peanut Butter Crispy Crust:
4 heaped Tbsp Peanut Butter (smooth is best. or sub Nut Butter of choice)
1 Tbsp Agave (or use Stevia like I do, about 1-2 tsp.)
1 tsp Vanilla extract
1 heaped Tbsp Coconut Oil
1 cup Crispy Brown Rice Cereal
1 cup Crispy Flake Cereal (I use Nature's Path Millet Flakes)
Chocolate Mousse Filling:
1 cup Dark Chocolate (72%)
Organic Coconut Cream (from 1 can of Chilled Coconut Milk)**
Directions:
Make the Rice Crispy Crust:
In small saucepan over medium heat, combine peanut butter, sweetener, vanilla, and coconut oil, stirring until melted together. Remove from heat and add cereal, stirring until completely coated.
Press rice crispy mixture into a 9x13" pan, press flat, set aside to set.
Make the Chocolate Mousse:
**Without shaking, open the can of coconut milk and spoon out the thick portion at the top of the can (reserving remainder for smoothies). You must have refrigerated the can prior, overnight or longer so that the thick cream part separates from the liquid.
Chop chocolate. In a small saucepan over low heat, whisk coconut cream until heated (this takes several minutes, but keep heat low). Add the chopped chocolate and continue to stir until chocolate is melted and mixture is smooth.
Pour over your rice crispy crust, smoothing it over top evenly.
Place in fridge to set, this takes about an hour but if you're hungry then you can always eat it sooner, the chocolate will just not be as settled and thick.
Enjoy!
Makes 6-9 servings, depending how big you want to cut the pieces. ;)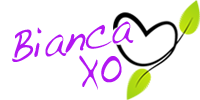 If you found this article to be helpful, please consider a small donation or visit
the shop
. Thank you for your love and support.